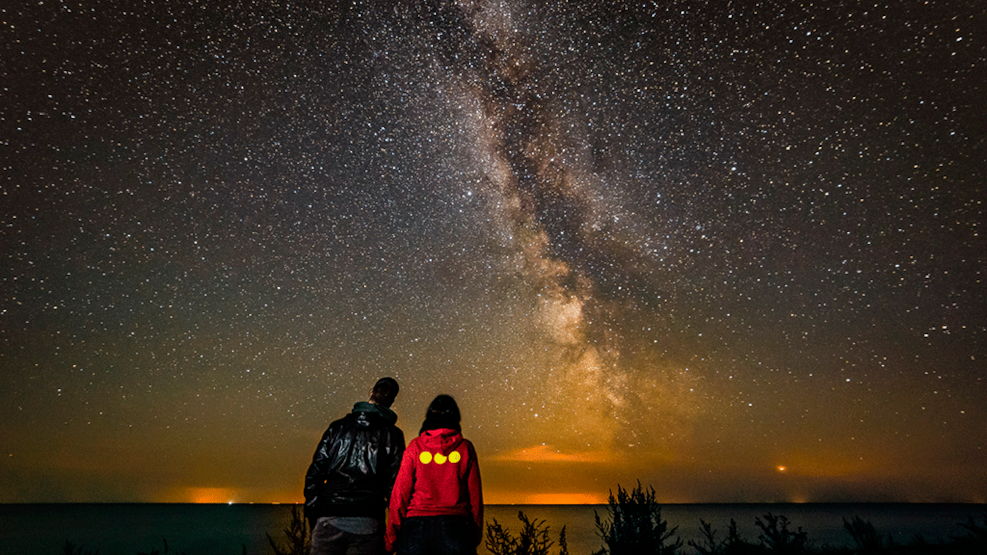 Join the Dark Sky star safari
Trips in Dark Sky Park Møn & Nyord - Join the Dark Sky star safari.
If you want to experience the special darkness there are in the Dark Sky Park Møn & Nyord, this is the perfect tour.
The trips are focused on the night sky and what we can experience by looking at the sky when we are in a really dark place without light pollution.
There will be various equipment to help you to see and photograph the sky, and you will be guided to what you can bring yourself and how you can use equipment you already have.
Depending on what is in the sky at a given time, you can see the Milky Way, star clusters, planets, nebulae or galaxies. Everything that is almost impossible to see in a big city, due to the light pollution there.
If you like, you can also get photos, where you are in the picture, with the stars as a background.
It is also possible to get a course in astrophotography, and together with the guide take photos of the Milky Way, or of selected objects in the sky. Either way, the guide will contribute with the knowledge of what's going on in the night sky.
Accommodation can be arranged, either in a Bed & Breakfast or in tents or shelters.
Contact The Dark Sky Star Safari to hear about the possibilities and let them know what you think might be exciting so they can plan a trip out into the night for you.