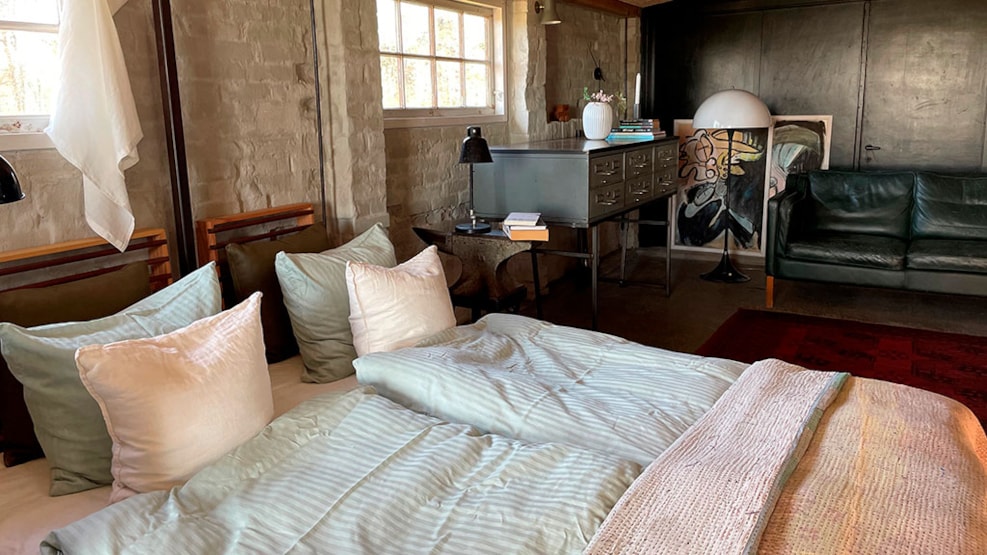 Jeppesgarage Bed & Breakfast
In the Southern part of Zealand, between Faxe Ladeplads and Præstø, close to Feddet with the fantastic beach and 200 meters to Præstø fjord, you will find Jeppesgarage Bed & Breakfast.
Jeppesgarage Bed & Breakfast is a cozy and newly renovated former workshop, where the raw look has been preserved in both the rooms and the décor.
In Jeppesgarage you will find an authentic atmosphere with comfortable furniture, wood stove, a small well-stocked kitchen, bath outside and inside and a small patio with access to barbecue.
Jeppesgarage offers a breakfast brunch.
You are very close to forest and water, in quiet surroundings, where the sky is the limit and there is time for reflection.
2 kayaks and 2 bicycles can be used freely, so the beautiful nature can be explored and enjoyed both on land and at sea.
The South Zealand Hiking Trail and the Berlin/Copenhagen cycle route are right on your doorstep.