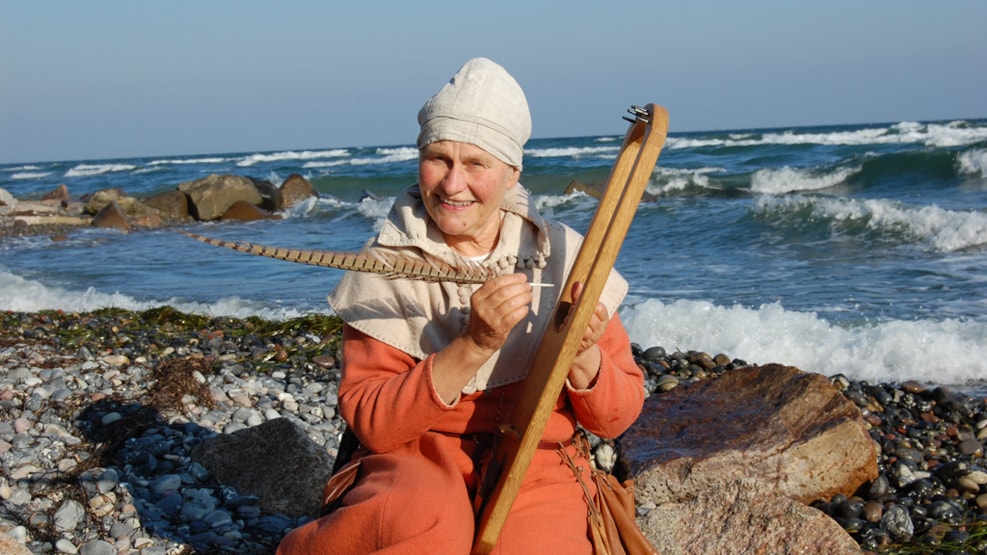 The Instrumental wife
Experience the Instrument makers wife, who communicates knowledge about historical musical instruments. The instrument maker's wife gladly goes to colleges, secondary schools, music schools and the folk university, etc. and gives live lectures.
Most Wednesdays - from May to late October - people can visit her home at Moen.
Wearing medieval clothes she will play here and sing her medieval songs. Come and listen to the ancient sounds of these wonderful musical instruments. Listen to their story - maybe there will be a chorus for you to sing along, maybe a drum to play rhythm on.
Check www.harpestrengen.dk under the calendar to see where you can meet the Instrument maker's wife throughout the year. You can also see some of the historical musical instruments that the instrument maker builds.