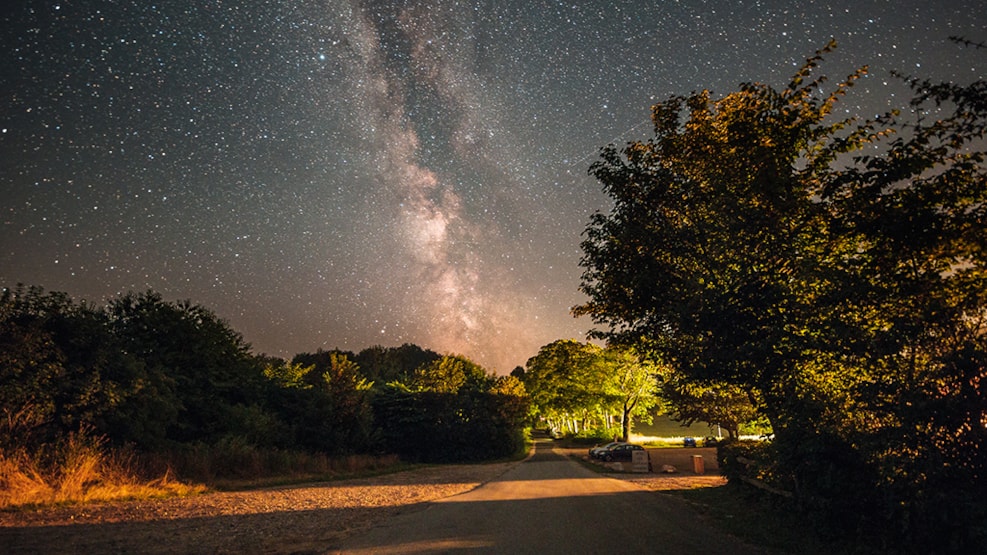 Hunosøen Dark Sky Star spot
Experience the "sky down to Earth" and see the constellations' reflections in the still lake water. Park at Jydelejet and follow the path down to Lake Huno. It is a very nice walk around the lake, however it is recommended to have a flashlight / headlight with you because of many branches and tree roots.
The tightly packed starry sky over Møn and Nyord is unique. That is why Møn and Nyord were named as the Nordic region's first Dark Sky Park and Community. In a Dark Sky Park, the night darkness is protected from local light pollution, so you have the best and clearest view of the starry sky.