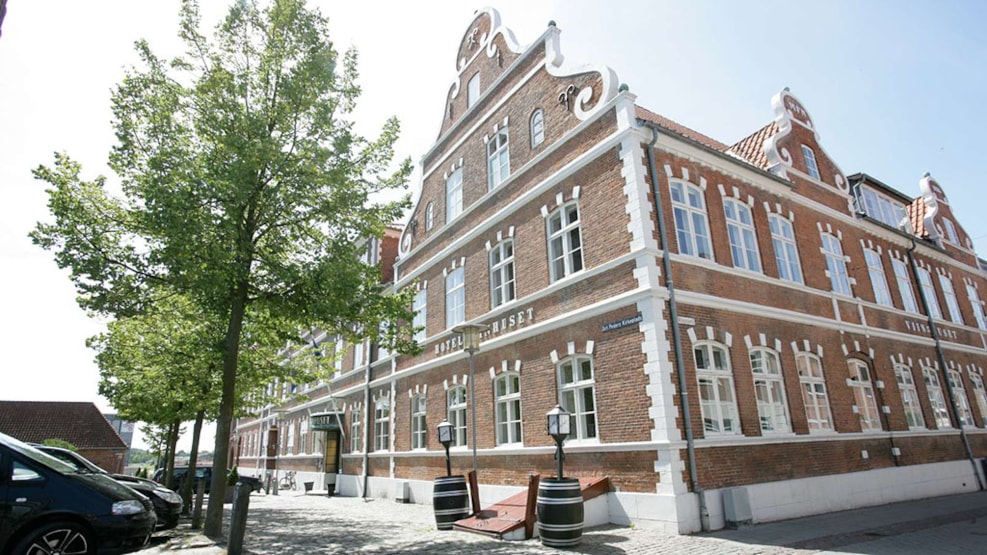 Hotel Vinhuset
Since 1778, Hotel Vinhuset has been the 'Town's Hotel'. Vinhuset presents itself as a new, functional hotel in a historical setting – and with lots of atmosphere!

In 2006, Vinhuset underwent comprehensive renovation, with great respect being paid to the fine old house.

The hotel rooms have their own quite unique and simple style, and the other rooms have plenty of light as well as all modern AV equipment.

The wireless network at the hotel is on offer without charge. All rooms are equipped with 20" flatscreens.

The ambience of the hotel in itself will make your stay a memorable experience!