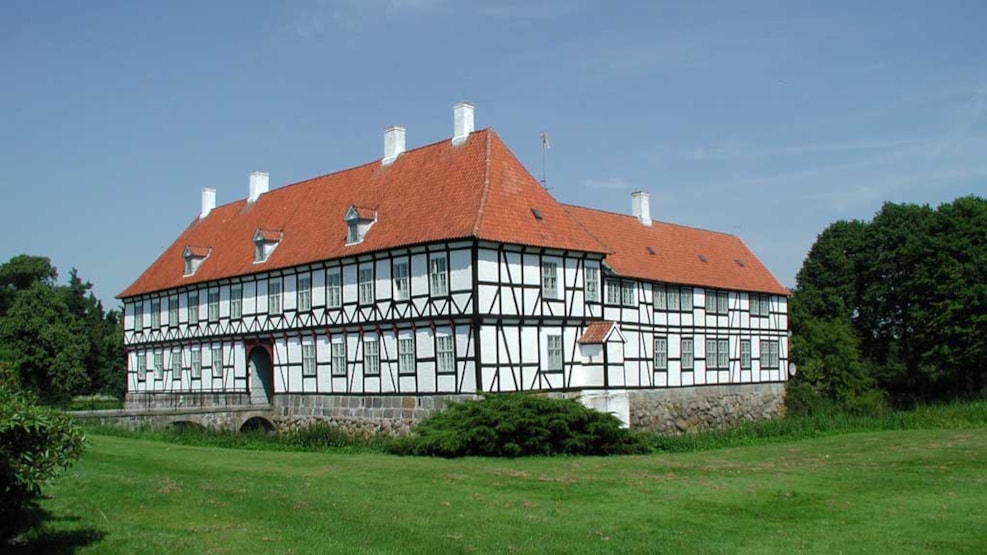 Holmegaard Estate
Holmegaard Manor is one of Denmark's few remaining timbered manor houses. It was the building's owner Claus Daa who assembled the manor after it had been split for most of the 1500's. In 1801 the manor came into the Danneskiold-Samsoee Family who still own it. In 1825, Holmegaard Glass Works was founded and is now seperated from the manor.

At Holmegaard Manor it is possible to rent the beautiful Skovridersal for festive occasions for both private and business. In addition, the estate also organizes: Festive anniversaries, team building, adventures
Courses and conferences, exhibitions etc.
Among Holmegaard Manor hears, among other things. the over 500 hectare Holmegaard Mose, which with its beautiful and distinctive nature is one of the very exciting nature areas of Zealand.
The park is only accessible by appointment and visits can be arranged by appointment for larger groups. For guided tours, please contact Holmegaard Manor.