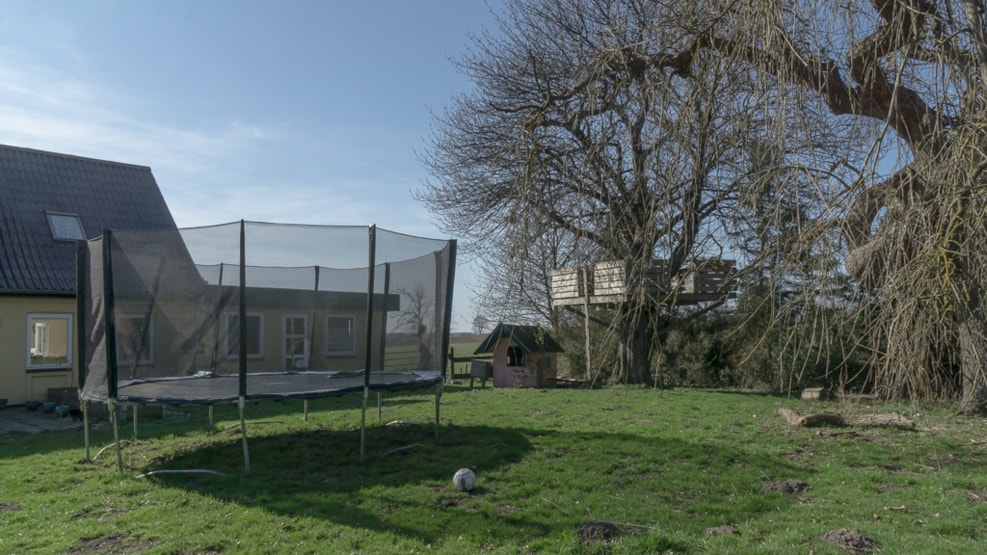 Hjortsølund Bed and Breakfast
Hjortsølund Bed & Breakfast lies at the bend in the road. You can stay amidst the beautiful, rolling countryside of South Zealand, with open spaces and views as far as the eye can see. At Hjortsølund Bed & Breakfast, you will be greeted with an incredibly relaxing atmosphere. "No trespassing" signs do not exist here, so you will feel completely at home. And the children will love the climbing trees, trampoline, tricycles and space to play football in the large courtyard, not to mention all the animals (dogs, cats, chickens and horses). There's lots of space for children and their games.
Hjortsølund Bed & Breakfast has three large and simply furnished rooms, a shared bathroom and a small shared kitchen. There is a huge garden with a lovely terrace from which you can enjoy a view of the garden's beautiful big beech tree. You can also settle down in the large, enclosed courtyard, where you can have a barbecue or just hang out.