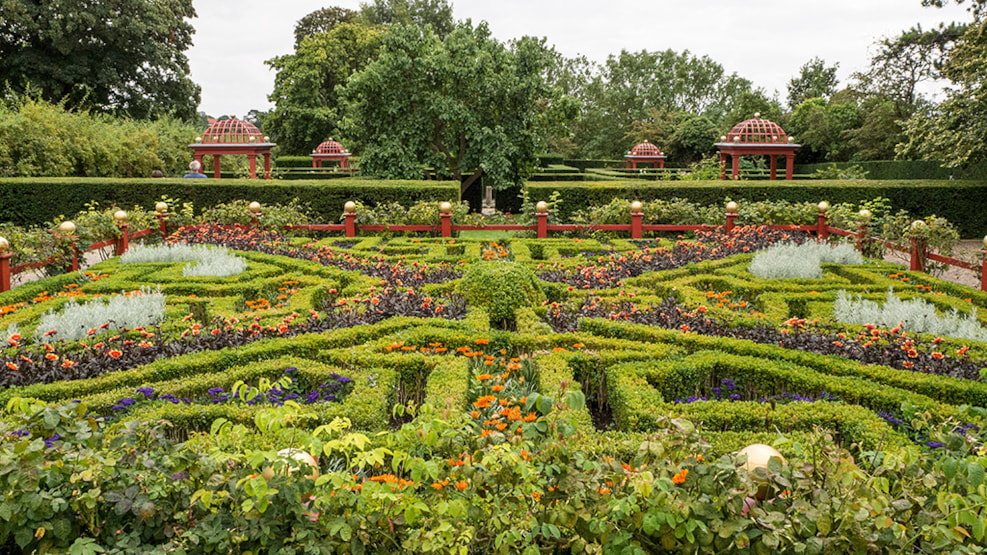 Historical-Botanical Garden
This first Danish historic-botanical garten was, at the request of the tourist association and with assistance from the municipal gartner G.N.Brandt from Gentofte, established in 1921.

The garten is a collection of the old peasant plants that has been in the culture, the beauty and the medical arts service for genrations.

The garten, which is called "Saras garten", is placed to the west of the museum at the historical ruin ground.
Sara was a known karakter in Vordingborg in the eighteen hundreds. She lived in Riddergade but had a big garten at the ruin ground. However not the same place as the historic-botanical garten is placed today, but at the lawn to the east of the goosetower by the old fruittrees.
The garden is open all year and is free to visit