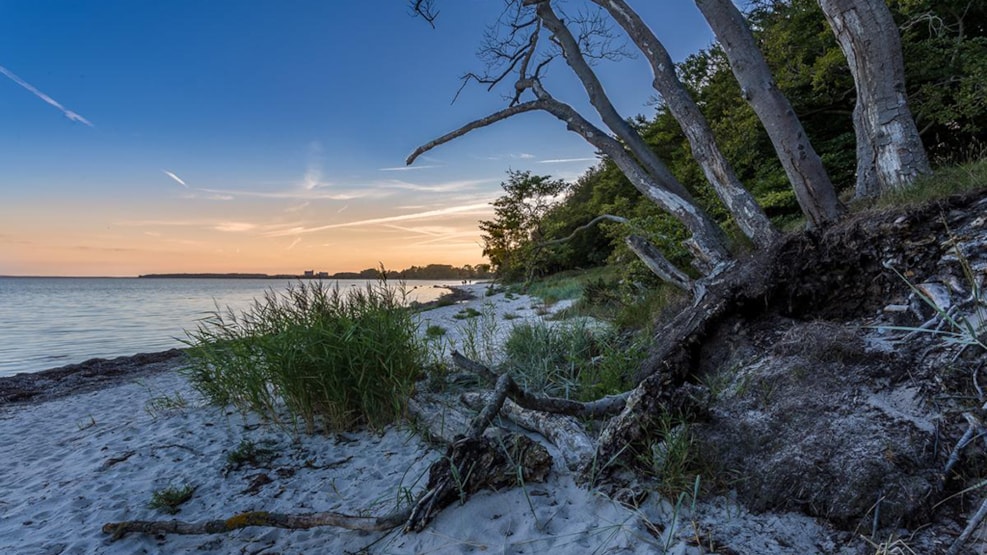 Hiking trail – Faxe Ladeplads-Strandegård Dyrehave
This route is a detour from Sjællandsleden which leads from the port and seaside resort Faxe Ladeplads and into the Zealand landscape to Faxe and Faxe Limestone Quarry. The limestone quarry is known for its azure waters and if you go for a walk down into the quarry, there is a good chance of finding fossils.
From here we head back towards the coast until you hit Strandegård Dyrehave, an idyllic landscape with views of both Møns and Stevns Klint.