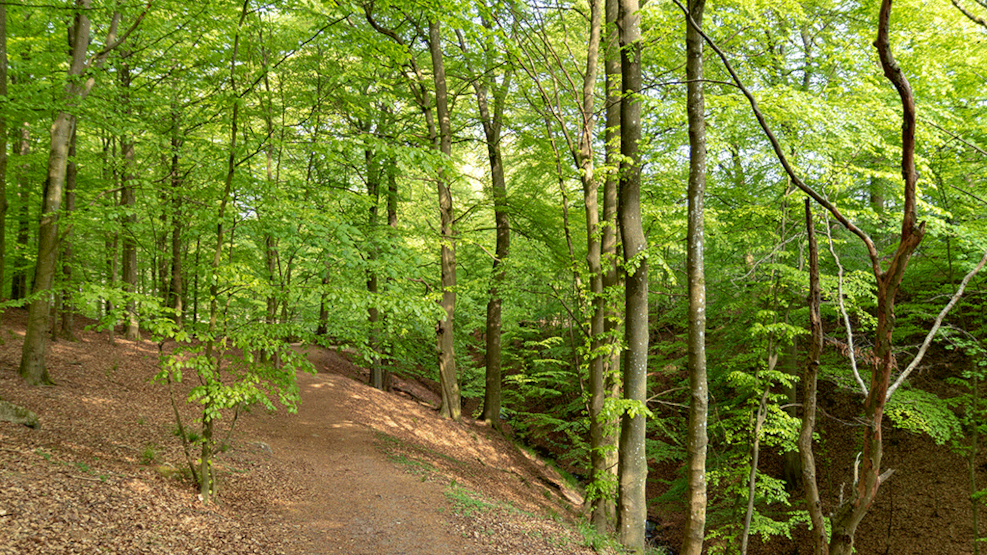 Hesede Forest
Hesede forest is a privately owned forest owned by Gisselfeld.
Here you can find many beautiful lakes and Paradishaven and Svenskekløften, both of which are known from Gøngehøvdingen.
The history of the Paradise Garden dates back 200 years, when the Hesede nursery was established by Gisselfeld Kloster in 1813. The nursery no longer exists, but the area is still overgrown by a completely unique collection of rare evergreen and deciduous trees.
Svenskekløften is a very different and dramatic forest area, where you will find a 30-35 meter high steep gorge.
Hesede forest is generally a really beautiful place for a picnic, where there is room to play and go exploring. You can visit the forest from kl. 06.00 to sunset.