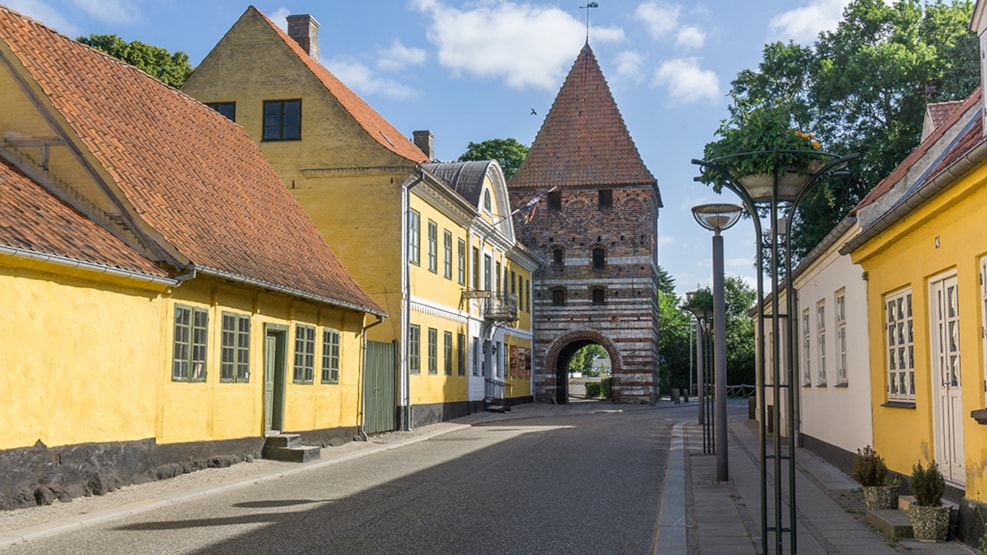 The Herring Route
When visiting the old market town of Stege, you can walk along the former 'Herring Route'. This name comes from the Middle Ages, approximately during 1430 – 1530, when Stege reached its trading days of glory, unlike it had ever seen before or since. Such great success was a result of the herring fishing in the waters surrounding Møn, and this led to an impressive presence at the markets in Skåne in 1494; the numerous herring stalls from Møn represented more than one third of those from Denmark. Consequently, the oldest coat of arms of Møn bears the image of a herring, but this later became three herrings in the final coat of arms. Therefore, there are 30 iron-cast symbols of herrings around the town of Stege on the walls, balustrades, etc., guiding our guests, as they walk within the ramparts of the beautiful old town.
Remains of large stakes have been found by the entrance to Stege Nor, most likely driven into the ground around 1200, when Stege castle was built. Additional tapered stakes were found with iron chains stretched between them. This sea-blockade is mentioned as the 'Iron Block at Stikæ' in Saxo's 'Deeds of the Danes'. 'Stikæ' literally means "stakes in the water driven" and thus the town of Stege came to be!
Welcome and enjoy your walk!