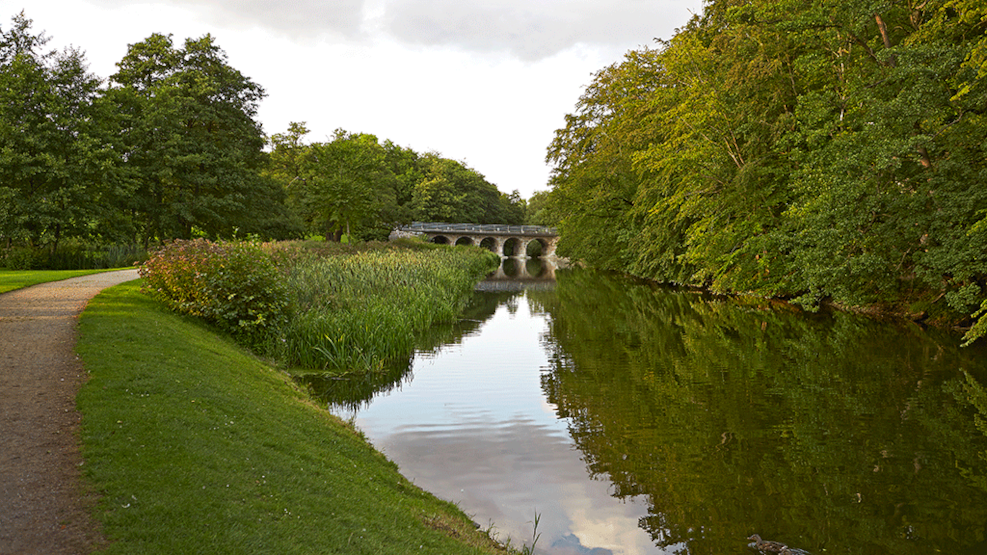 Herlufsholm Forest
Right next to Næstved Centrum you will find Herlufsholmskoven. 
The forest is protected as an "untouched" forest, which means that the forest is allowed to develop organically and that felled trees must remain in place. 
The forest offers a lovely walk that takes you around a small part of Susåen, past Pinetum, Herlufsholm School and Herlufsholm Park. No matter how much of the forest you see, the trip will be idyllic and relaxing. The forest stretches on each side of the last part of Susåen before it flows into Karrebæk Fjord. 
Herlufsholmskoven is a popular place for walking, running, dog-walking and more.
You can see suggestions for walking routes here: https://hjerteforeningen.dk/hjertestier/rute/herluftsholm-skov/
Herlufsholmskoven is owned by Herlufsholm School and Estate.