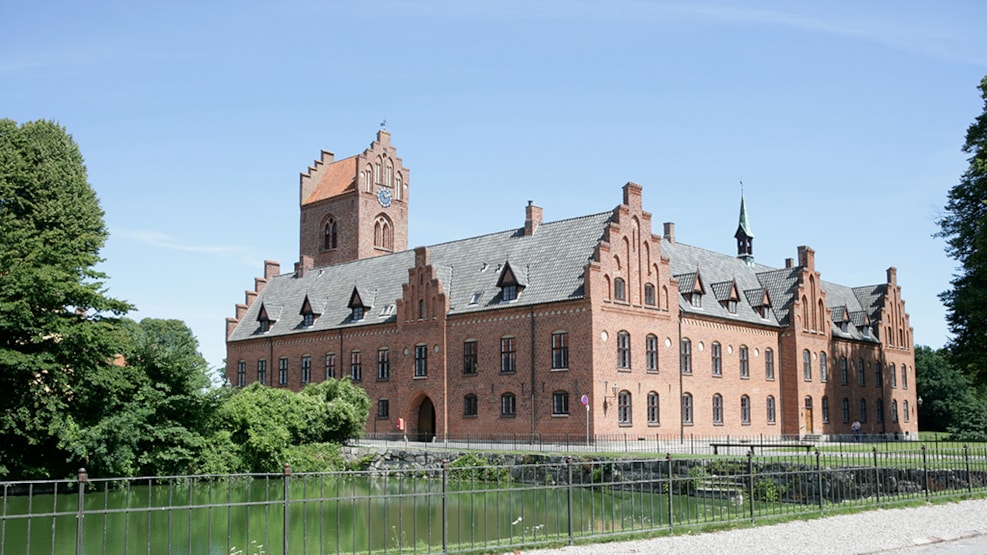 Herlufsholm Church
Herlufsholm Church is Denmark's broadest single nave church and was the monastery church for the Woodland Monastery of the Benedictine Order. The church dates back to 1135.

When Herluf Trolle and his wife Birgitte Goeye acquired the monastery in 1560, the church was renamed Herlufsholm and it became the area's parish church. In the chapel under the choir, Herluf Trolle and Birgitte Goeye lay buried. They are also remembered in an epitaph.

In the northern arm of the choir there is a sepulchral monument to Marcus Goeye with an epitaph by Thomas Kingo. The jewel of the church is an ivory crucifix, 75 cm high and carved from a single tusk - one of Denmark's finest works of art.