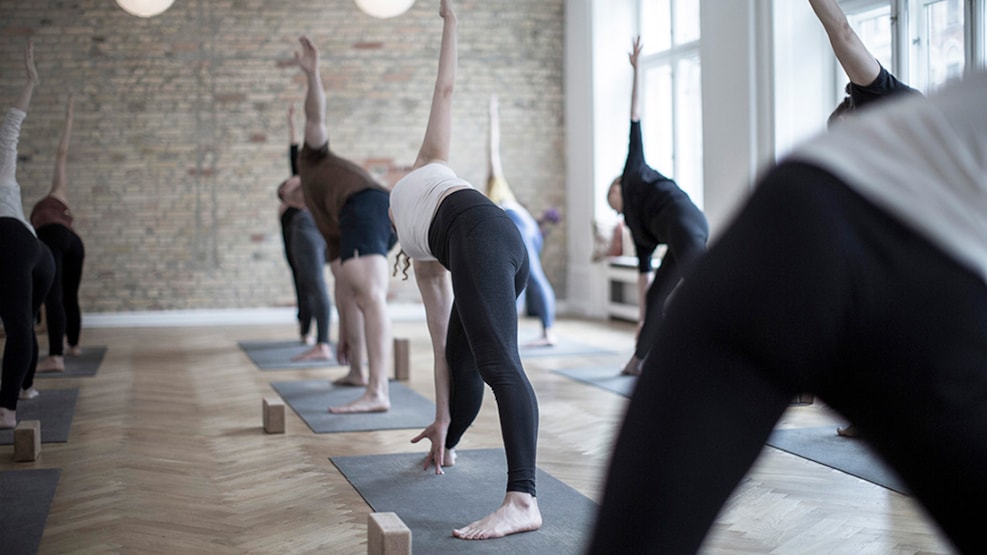 HéLT Yoga
Yoga at Sukkerfabrikken in Stege, Møn
HéLT is Yoga for everyone in a beautiful, cultural-historical setting.
You can experience HéLT Yoga on Møn as a part of your active holiday with enjoyment and well-being in focus. The schedule is wide and there are classes both in the morning and afternoon and evening with everything from traditional yoga to free movement with the opportunity for sweat, relaxation and challenging play.
In a unique cultural-historical setting at the old sugar factory in Stege, there are high ceilings and space for everyone who wants to experience yoga with a focus on well-being for body and mind.
For more than 100 years, the sugar factory was Møn's largest and most important company. The significance of the sugar factory for the Møn community cannot be overestimated. It was the basic condition of the daily lives of thousands of families.
30 years after the closure, the factory is now under development and the impressive buildings form the framework for a lot of exciting cultural projects and now also yoga.
Come inside Møn's brand new yoga community, where locals, children, young people, the elderly, as well as the island's guests meet around yoga. Bring the whole family or come alone - whatever you are completely new to yoga or have a stable practice you will be met exactly as you are for nourishing present yoga.
Buy a subscription, week pass, 3-day holiday card or a single class on their website