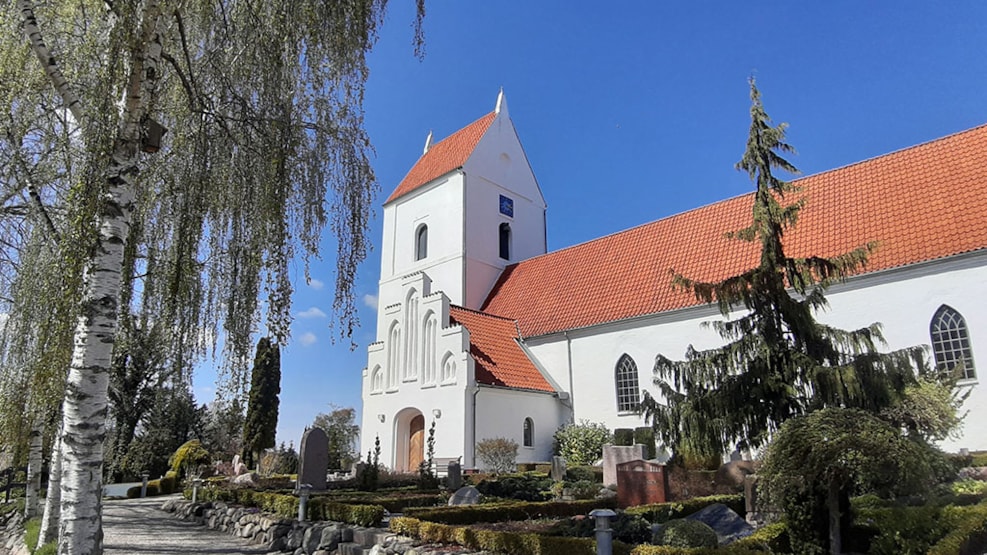 Hellested Church
The church dates back to the 12th century, and a small part of the longwalls still remains.
 
The nave is built of chalk-stone from Stevns Klint and had originaly a flat raftered ceiling. Around 1400 a cross-vault was made. A small sepulchral chapel has been added, and another chapel which is now vestry.

The tower is in Dutch Baroque, built in 1765 by the count Adam Moltke. It replaced a still older tower. The two bells date from 1561. The altarpiece from 1604 and the pulpit from 1611 are both in the High Renaissance style. The front from 1748 in the Baroque. The organ was built in 1840, donated by the countess Moltke of Tryggevælde. A sepulchral chapel with old coffins is situated under the tower.

Peder Syv, wellknown linguist and floklorist, was a vicar in Hellested 1664-1702. He is said to be buried under the church floor. The church is open tuesday to saturday from 9 am to 3 pm. On sundays and mondays by arrangement.