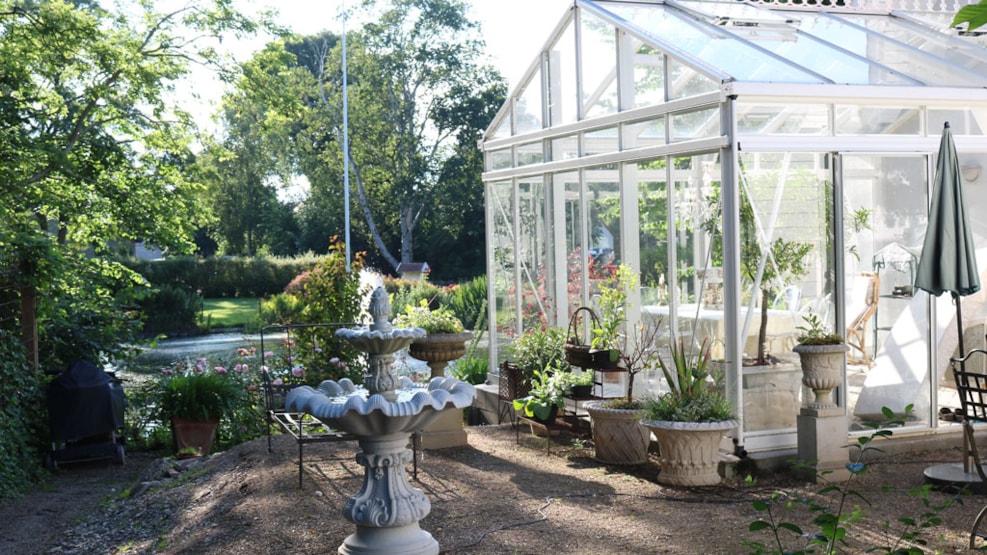 Havens Kunst
Havens Kunst (Garden Art) is a show garden in the little village Gødstrup in Holmegaard.
Havens Kunst, owned by Tina Thorsby, is Danish distributor of British Haddonstones (manufacture of architectural and garden stonework) products.  The Haddonstone adventure started in 2016, where Tina saw the wonderful ornaments in Danish Garden guru: Claus Dalby´s garden in Aarhus, Denmark. She had earlier on purchased urns on auctions, but they were not the quality she wanted.
Tina fell immediately in love with the quality and sharpness of the various decorations, urns and busts. She had to own a couple of items herself. In 2018, they decided to move to increase our inventory and at the same time create their very own show garden from scratch. In spring 2019, they found the perfect spot so they sold the house in the outskirts of Copenhagen and moved South of Zealand. The garden was almost nonexistent: only grass, old trees, and dandelions.
In 2020, they started the work with the garden to transform it to the perfect show garden. The garden is laid out in different garden areas in manor style. All the garden areas are landscaped and adapted to the fine ornaments such as fountains, busts, statues, urns, and birdbaths. The ornaments are true copies of existing old ones.
In all area's bulbs, plants bushes and trees are carefully selected to suit the ornaments as well as the atmosphere. There are benches in almost every area where you can sit an enjoy the view.
In connection with the garden there is a shop, where you can purchase ornaments and smaller decorations for your garden.