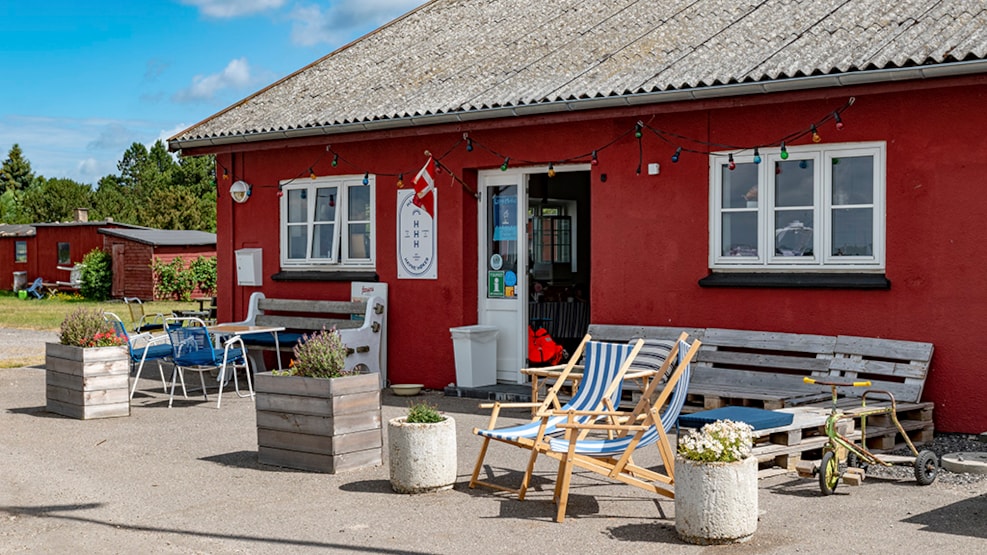 Hårbølle Havne Høker
Hårbølle Havne Høker is located in the small, cozy Hårbølle harbor on westmøn.
A great mix of a cafe and a grocery store. Here you can buy bread for your breakfast, a good cup of coffee, an ice cream, a sandwich or a drink. You can enjoy all of it, either inside the cafe or outside with a view of the harbor.
You can also buy a fishing net og get tempted by the many great things which is to be found at Hårbølle Havne Høker.