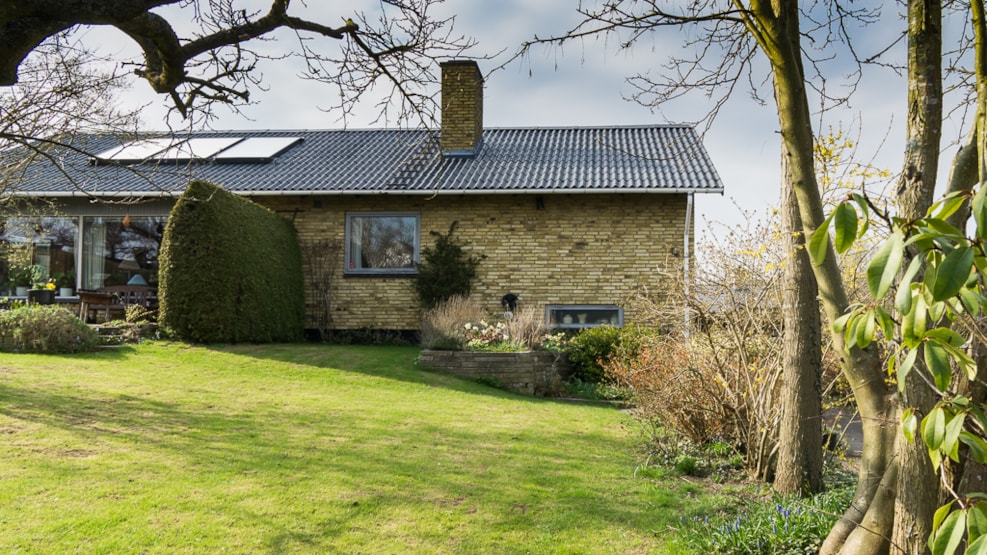 Hanne and Johan Rasmussen
Hanne and Johan Rasmussen's Bed & Breakfast is in a lovely villa within a very peaceful neighbourhood. The villa is one of the last houses on a cul-de-sac, so there is no noise from traffic. There are spacious green areas with trails – including Herlufsholm Forest, Herlufsholm Boarding School and church – just a stone's throw from the villa. You are also within walking distance of the Suså and Næstved town centre, which are less than 1.5 km away. So it's easy to get some town atmosphere whilst staying in peaceful, green surroundings. Within a radius of just 10 km you can find a beach, two of South Zealand's best golf courses, several castles and manor houses, as well as the theme park BonBon Land.    
Hanne and Johan Rasmussen's Bed & Breakfast has three rooms and six beds. There are TVs and radios in the rooms, a shared bathroom and a separate kitchen with a dining area for the guests. In addition, there is a cosy common room with a TV and fireplace, where you can relax after a day out.
Outside, you can relax in the garden or on one of the sunny terraces.