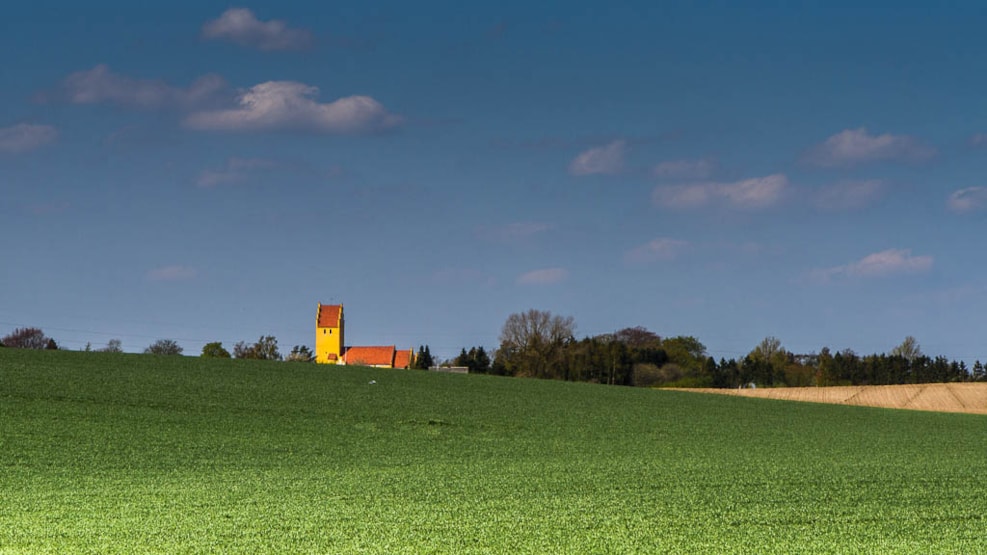 Hammer Church
The works of Hammer Church from the Schrøder workshop in Næstved are particularly interesting as they represent the entire active period of the workshop.

The older part - the altar - was carved in 1642 and shows the Sacrament, the Crucifixion and the Resurrection. We also see the crowned monogram of Christian IVth as well as the coat-of-arms of the lord lieutenant Fredrik Reedtz and his wife Sofie Høg.

Carved in 1667 the younger part, the pulpit, shows motives from the Annunciation, the worship of the Good Shepherd, the Circumcision, the worship of the King, the presentation in the temple and the baptism of Jesus. The church accounts for the years 1667-68 say that the ornaments were made by Eske Nielsen and Hans Lauridsøn, both painters of Næstved. A quite unique thing is that the colours were never repainted.