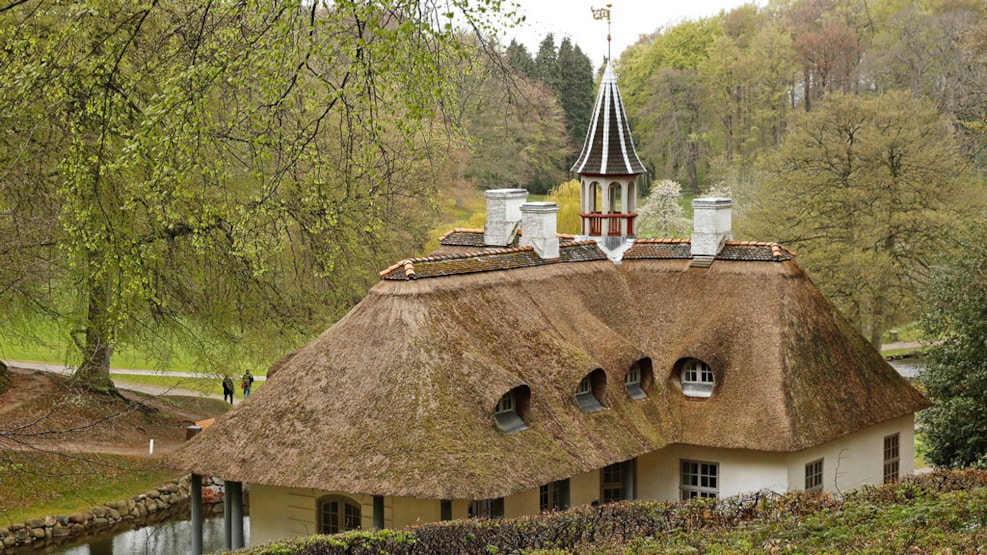 Guided tour at "The Romantic Garden" at Liselund
Liselund has been likened to a bird's nest. And it is. Intimate, fragrant, warm, and as open to the world as the wild flight of migratory birds. When we visit it, we are captivated by an atmosphere from which we leave in a reverie. Liselund is a picnic spot and a haven.' This is how the authors of the book 'Liselund on Møn' describe the romantic garden of Liselund.
The garden was created by Antoine and Lisa de la Calmette, the couple who bought the wild outermost tip of High Møn in 1783. The place was called Sømarkegaard, but Antoine named it Liselund after his wife Lisa. On the guided tour you will experience the romantic garden's changing moods and distinctive ambience. You will discover its secret places and hear about the ideas behind the garden's monuments and beautiful buildings. The most famous building is the little Pleasure Palace, but the garden is also home to the Norwegian House, the Swiss House and the Chinese Summerhouse. 
Poets and painters have been inspired by Liselund and the stories associated with it across its history. The Norwegian landscape painter J. C. Dahl was captivated by the magnificent scenery, which was the only place in Denmark that could compare to Norwegian scenery.   When Hans Christian Andersen visited Liselund, he found inspiration for the poem 'Klintekorset på Møen'(Møn's Cliff Cross), which tells the story of the loyal guard who, in search of poachers, plummets to his death.
The tour lasts approximately an hour. Good footwear is recommended.