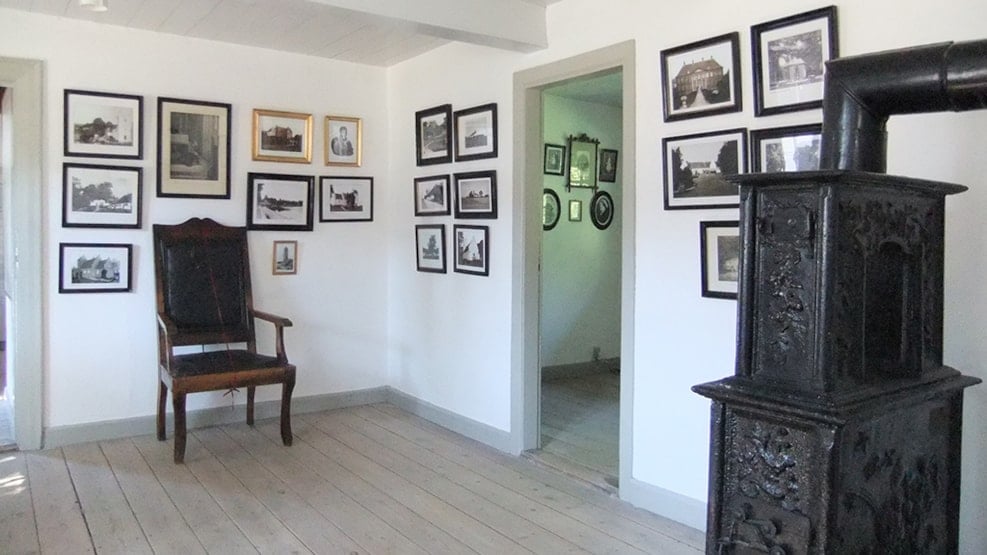 Grundtvigs Memorial rooms
At Udby Church in the old vicarage the poet and folk educationalist N.F.S. Grundtvig was born (1783-1872). He spent his childhood here, and he returned in 1811-13 as perpetual curate for his ageing father Johan Grundtvig.
The four winged vicarage is one of the best preserved Danish vicarages from the sixteenth century.
The memorial rooms are furnished in the socalled curate wing where young Grundtvig lived from 1811-13. Here he wrote numbers of his early work. You will also find portraits of Grundtvig as well as furniture, old books and notes.
In the information room you can read about Grundtvig's life and work, and many of his earlier book publications as well as his hail from Vartov Church are also exhibited here.
The memorials were renovated in 2009 with support from the Nordeafonden and the Ministry of Education.
Read more about the memorials and see the opening hours on the website.