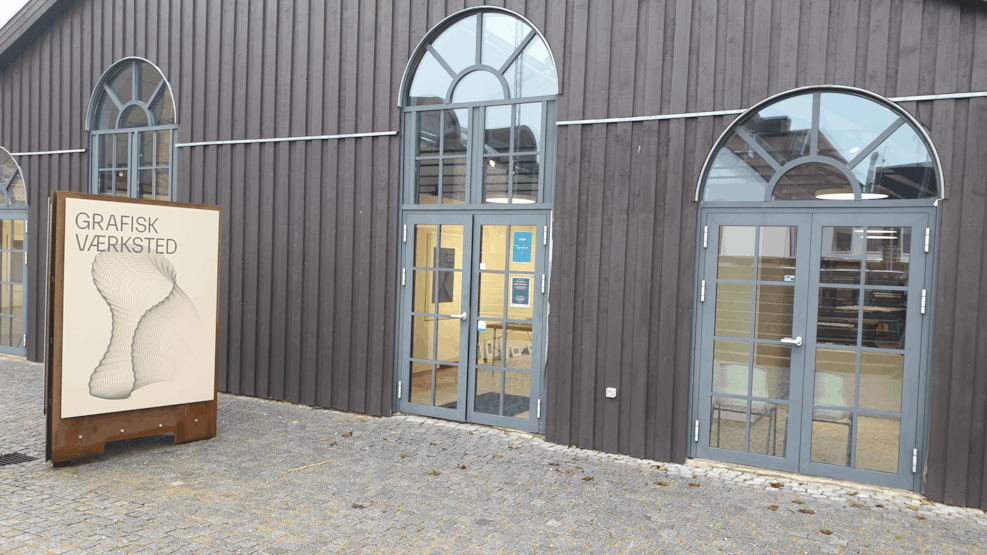 The Graphics Gallery
GrafikGalleriet (The Graphics Gallery) is part of the artist directed grafisk værksted (graphics workshop) and owes its existence to the fact that Grønnegades Kaserne Culture Centre and Næstved Kommune (municipality) have allotted the workshop twice as much space as previously.  The intentions of GrafikGalleriet are to create:

-         A versatile exhibition programme that will contain exhibitions featuring   selections of the workshop's stock of original graphics

-         Separate exhibitions by members of the workshop

-         Exhibitions featuring invited graphics artists from home and abroad

-         Exhibitions with a combination of graphics and poetry readings

-         Other kinds of exhibitions with themes related to graphics etc   

It is also possible to offer artists in the "Artists in Residence Programme" an exhibition while working and living at workshop. In addition to this the workshop will collaborate with BGK on "Artist's Talks" where artists talk about their art.