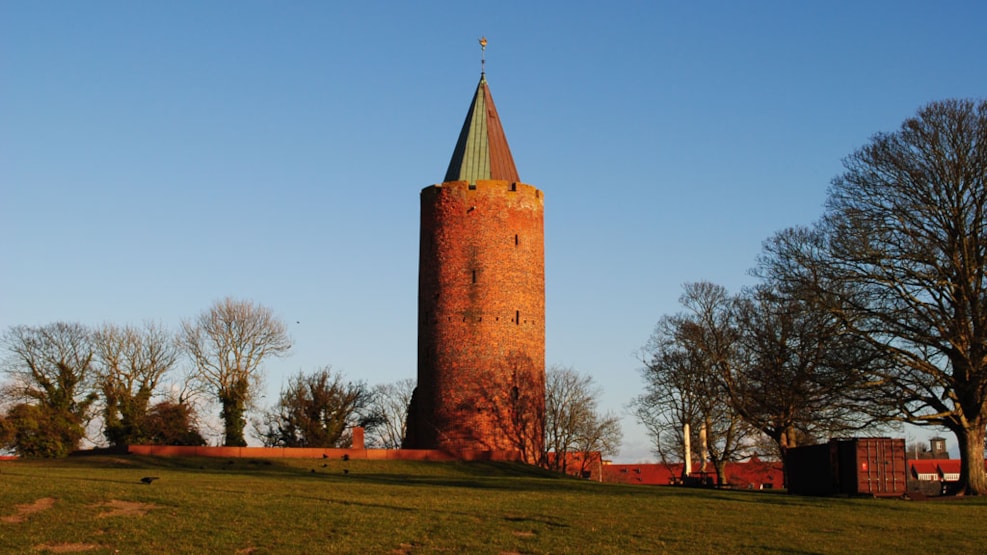 The Goose Tower
The Goose Tower is the best preserved medieval tower in Scandinavia, built by Valdemar Atterdag in 1362-65 as part of the rebuilding and extension of the castle.
Vordingborg was the favorite castle of Valdemar Atterdag and during his reign this was his royal residence, the domicile of the kingdom, and it held the documents of the kingdom too.
The Goose Tower was and is the landmark of the city with the total height of 36 metres and a circumference of 33 metres.The walls are 3.5 metres thick.
The tower top is embellished with a golden goose which Valdemar Atterdag put there to mock the German Hanseatic towns declaration of war.
From the top there is a wonderful view over the city, Storstrømsbroen and the Faroe Bridges.