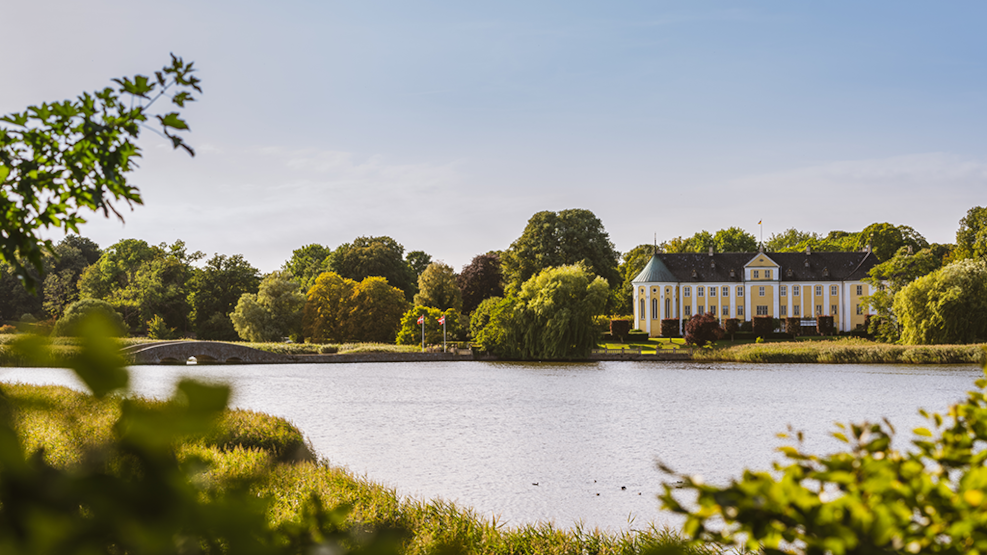 Gavnø Castle Park
Gavnø Castle Garden has been referred to as the most beautiful garden in Denmark. 
The floral splendour continues into the fall with tulips and narcissus being replaced by summer flowers, rhododendrons, a wide selection of tuberous begonias and the beautifully landscaped rose garden in the northern end of the castle garden. In the centre of the castle garden the playhouse "Skjærsommer" is situated, which was built for the little Baroness Julie Reedtz-Thott in 1846. A part of the private doll collection will be exhibited here.

Also to be seen: Gavnø Castle, Gavnø Convent Church, Gavnø Go Fly - an adventure course for the family, The Land of Pirates - a nature playground, Treasure Hunt, the largest private collection of paintings in Scandinavia, and the Castle Brewery.

Dogs are allowed in the castle garden wearing a leasch, but not in the castle. Handicap toilets are located by the entrance and handicap ramps are placed by the entrance to Café Tulipanen and the convent church.
In 2020, Gavnø Castelpark was announced as one of the 50 most beautiful gardens in Denmark by The Danish Club.