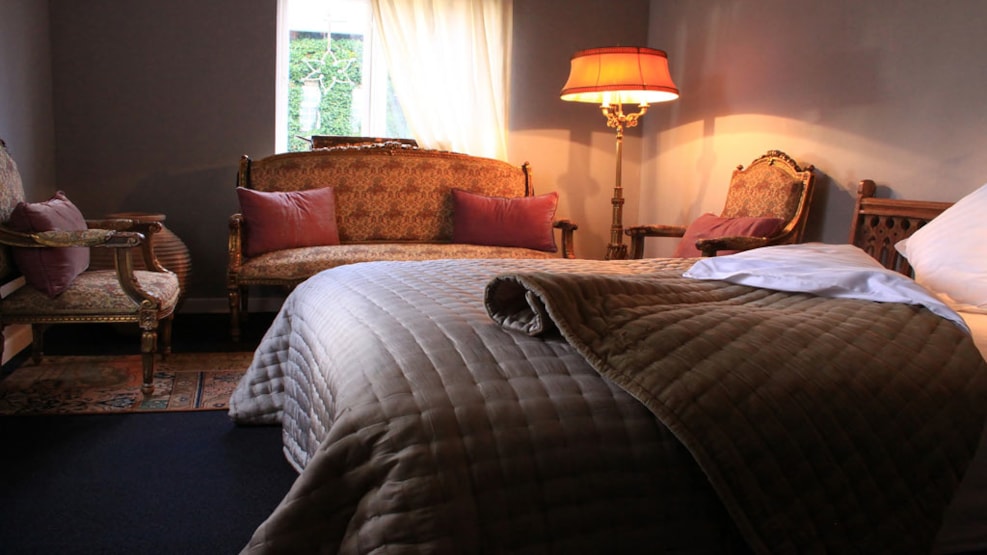 The Gardeners Logi
If you want an experience above the usual, you should stay at "The Gardeners Logi". A very charming place in the most lovely surroundings with room for peace. As guest, you can also visit the big and beautiful garden.
The Residens lies close to the gardener house and the view from the room "Lady Plymouth" is truly a room with a view, as it shows the castle, garden and the orangery.
Beside the bedroom, there is also a cozy commonroom, which is designed as "The gardeners' library", and has great possibilities of companionship, as well as an extra bed. There is in total room for 3 guests.
The facilities are very rustic. There is a shower and a dressing room in the ground level, while the sink and toilet are to be found downstairs. Due to different levels and stairs, the place is not suitable for people with difficulties of walking.  There is private parking nearby.
For further information or questions, please contact.