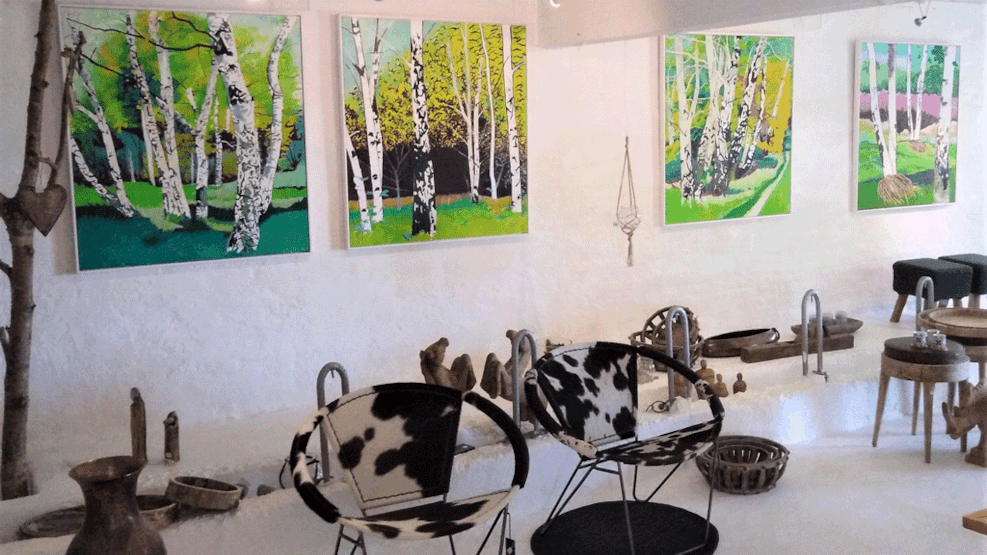 Gallery Warrer
Visit Møn's largest gallery, Gallery Warrer of 1000m2. The gallery is located on Ulvshale with a beautiful view of the Baltic Sea. During the season you can experience 8 different exhibitions.
In the exhibition at Gallery Warrer you will find paintings, jewelry, handicraft and clothing. And if you get thirsty by looking at all the great things, you can visit the Café and get a cup of coffee and a piece of cake.
Remember that in November and December we are having Christmas markets.
Gallery Warrer is run by Anne-Grethe and Bent Warrer who live on the farm themselves. The gallery opened in 2003.
You can read more about the various artists and see opening hours on the website