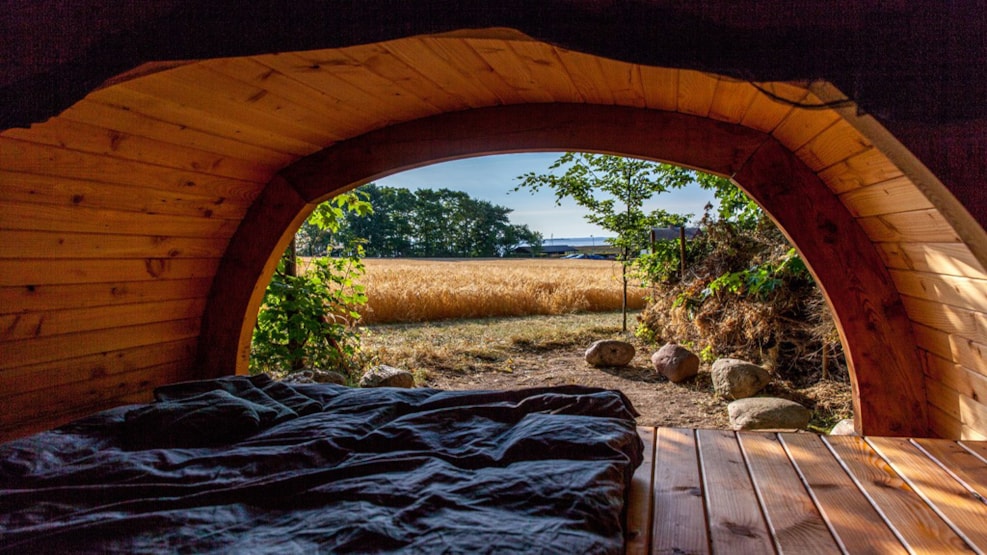 Gæsteriet
Gæsteriet is located in the heart of Sandvig - and is a natural gathering place for experiences in nature in the protected area around Sandvig, which is located about 10 km. from Præstø.
In the attractive secluded area with a view of Bøgestrømmen towards Nyord, Jungshoved and Møn, Gæsteriet offers accommodation in shelters. The shelter is specially built with a peat roof, which is a tight and partially insulated, and it can therefore be used all year round. There is a bonfire with cooking utensils, firewood and barbecue facilities so you can make your own food. It is also possible to order a ingredients basket for your own cooking.
Gæsteriet also has a small cafe, with varying opening hours. See their website and Facebook for the updated opening hours and offers. Their goal is that tourists, hikers, kayakers, sailors and cyclists can supply themselves in their smaller provisions yard.
It is mainly traded organically and locally - with a great awareness of reducing food waste, waste and reducing energy consumption.
For prices for accommodation check out their website.