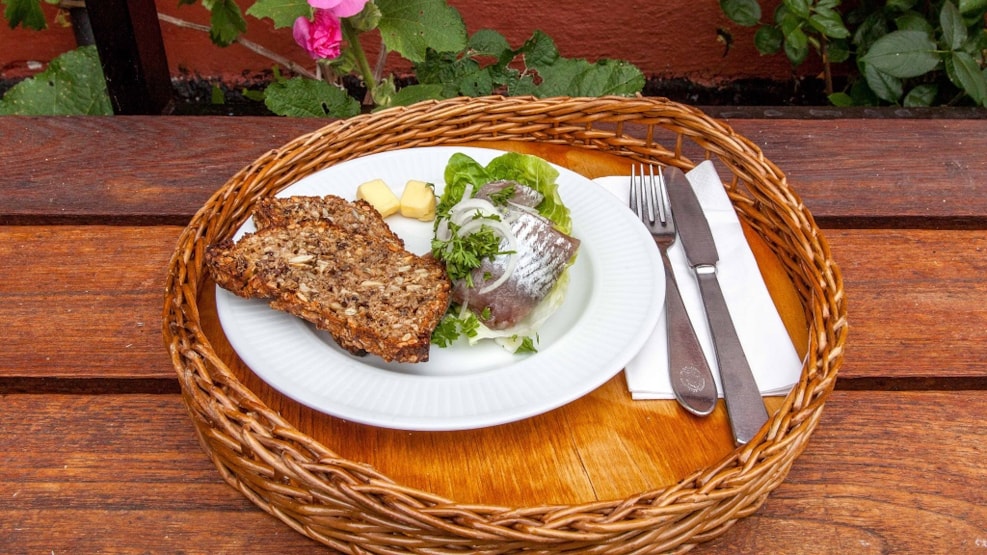 Gæsteriet - Cafe
Gæsteriet is located in the heart of Sandvig - and is a natural gathering place for experiences in nature in the protected area around Sandvig, which is located about 10 km. from Præstø.
The small Cafe Gæsteriet has varying opening hours, so keep an eye on their website and Facebook, where the updated opening hours can be found. Here you can also see what they offer in the cafe. This may vary. Often they have freshly brewed caddis, special juices, sodas, bottled microbreweries and other irresistible drinks. In addition, they sometimes serve ice cream and small lunches.
They mainly buy organically and locally - with a great awareness of reducing food waste, waste and reducing energy consumption.
Gæsteriet also has a shelter with bonfire that can be rented. Here is the opportunity to prepare brought food or order a basket of ingredients at the cafe, which you can prepare yourself over the fire.