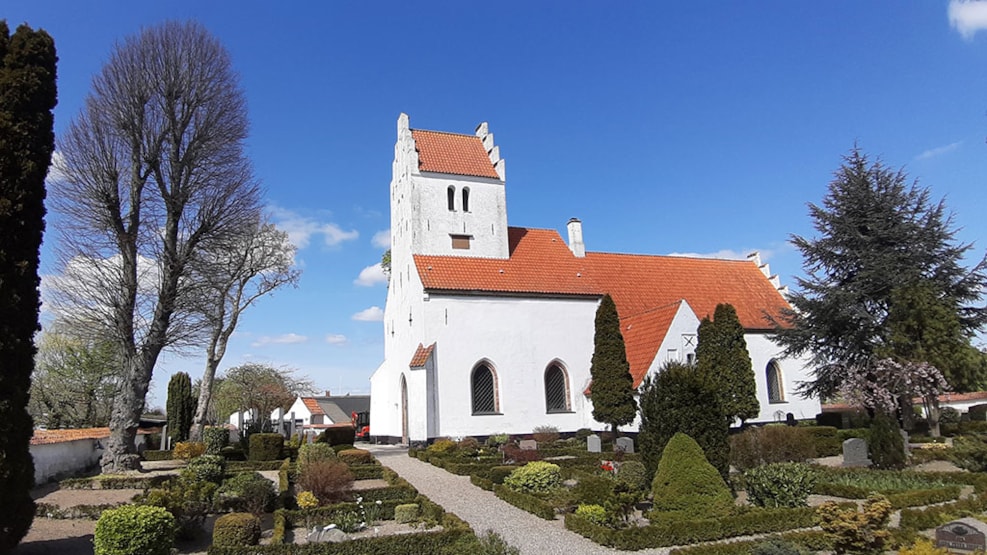 Froeslev Church
Originally a simple Romanesque limestone church.

The church is from the 1100s, which already in 1250 was changed to the west with a higher and wider extension that makes the church a distinctive edifice.

Later on a outbuilding from the Gothic period characterizes the church tower as the latest from the 1669

At the tower's south side - high up - is a sandstone tablet, inserted in the memory of the giver of the tower. In the tower are two old bells. The big one is from in 1665. The small is from 1495 with 14 embedded pilgrim character.

The altarpiece is from 1802 with a rare anachronistic altarpiece, which is a copy of the Italian painter Domenichino (1581-1641). The front is of bronzed cast from approx. 1865. pulpit is from the 1613

The church is open weekdays from 7 to 16.30.