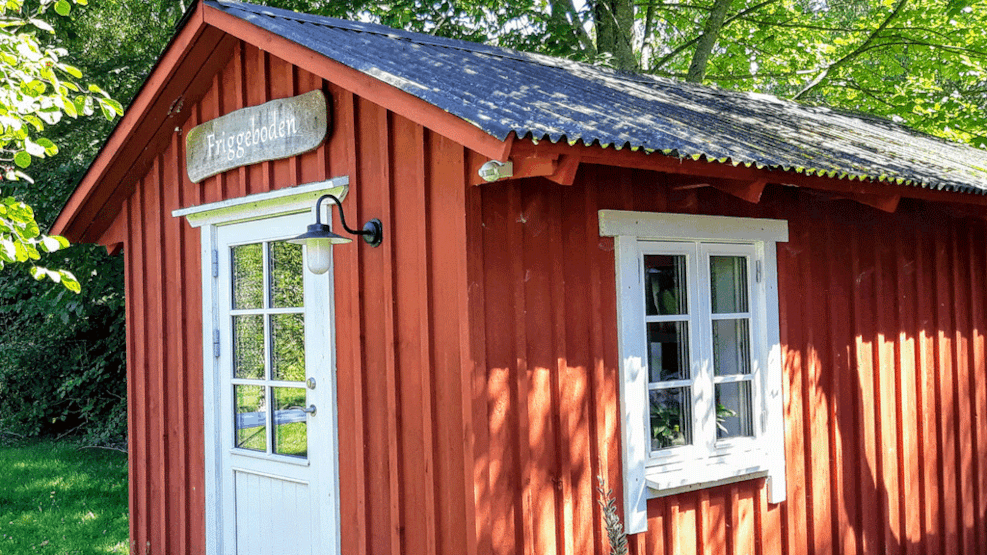 Friggeboden Holiday House
Welcome to Friggeboden.
Friggeboden is a really cozy little garden house in wood close to all of the attractions on Stevns.
The house is located in the village Tommestrup right by Stevns Lighthouce-center, and there are only 400 meters to Stevns Klint, so if you want to stay close to the area's attractions, this is the perfect place.
The house is located in the cozy, simple and romantic surroundings which helps to create a very special tranquility. There is no wi-fi or electronic gadgets in the house, so there is plenty of space to find peace and enjoy the beautiful scenery.
When you live in the house, you have access to an outdoor kitchenette, and there is a shared toilet and shower in the main house.
The main house is called Ragnhilds Minde and is a former home for one of Denmark's greatest female athletes, the swimmer Ragnhild Hveger.
Friggeboden is a perfect place for one or two people. You can find available dates on the website and contact them for booking.