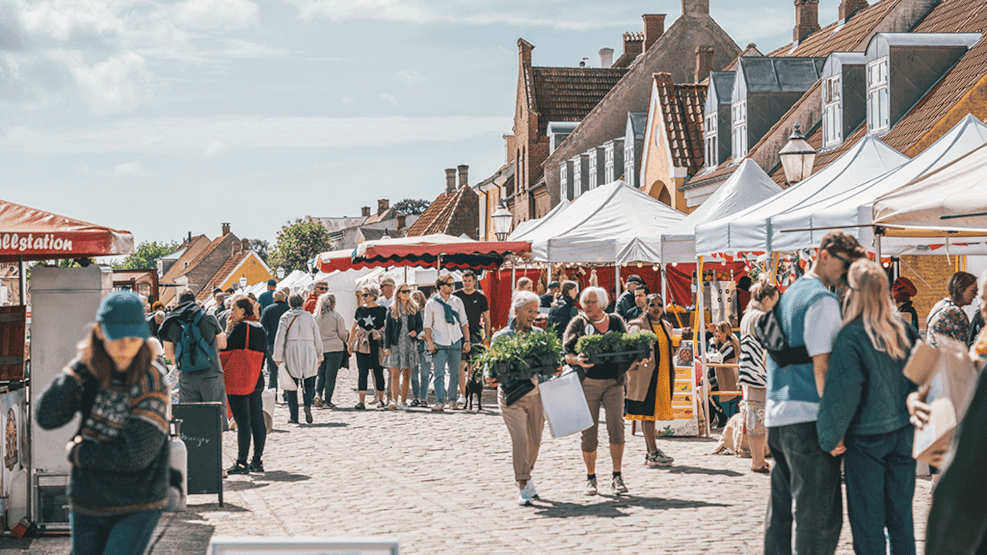 French Spring in Præstø
If you want to catch the first ray of Spring sunshine, enjoy the gentle fiord and the romance of the town, then visit Præstø in the Ascension holidays and experience the French Spring Market.
It is an unique event that has a southern flair which not many other places in Denmark can offer. This is an annual event with a large and exciting market of international flavour. It is held in the old square and throughout the main street and offers exciting experiences for the whole family.
This year the French Spring Market takes place May 19th - May 21st in the area stretching from Præstø's old square to Grønnegade. The focal point is the international market 'Group Geraud' with all the delicious delicacies from all over Europe. There you will discover cheese, fruit and vegetables, charcuterie, crêpes, hot dishes, of all kinds.
Part of the market also presents various local products: arts and crafts, local specialties and delicacies, natural products, wool, wines, enthusiast beers and coffee baristas. There is a large information and café area which, this year, will be supplemented by the serving of local beer from micro-breweries and presenting entertainment at the café scene. The harbour and water front cafes and food market as well as Adelgade's festively decorated pedestrian area enhance the market atmosphere.