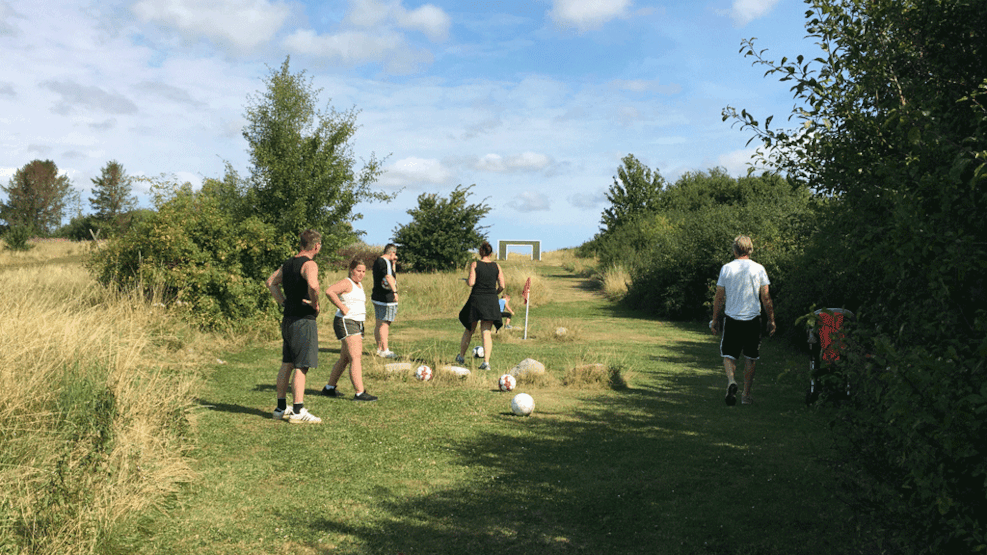 Football Golf
Denmarks largest and Zealands first 18 holes football golf course
It is approx 10 km south of Koege.
All courses have different severities and length between 17 and 150 meter.
After completing, it is possible to grill and enjoy yourselves on our large outdoor patio, which is directly connected to our large indoor entertainment room, with space for approx. 60 people.
The hall can be used if payed ahead. It is possible to order food, in the form of sandwiches or plates.

Packed lunch can be enjoyed in the barbecue area or the terrace.

A warm welcome to some pleasant hours with us on Football Gulf.