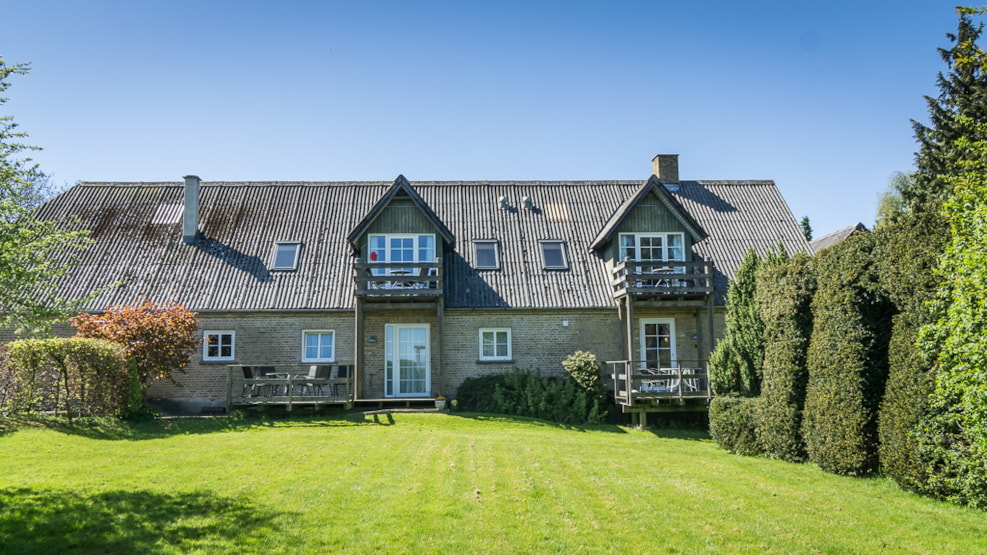 Folehavegaard Holiday Apartments
At Folehavegaard Holiday Apartments, you'll be staying in a peaceful and rural location, yet with the charming town of Faxe Ladeplads nearby. The place has three spacious, bright and well-furnished apartments – all with their own east-facing terrace. The property is surrounded by a lovely garden with beautiful flower beds and cosy sheltered spots. You can enjoy the most amazing view over the fields and woods from a swing in the garden. The garden also has a corner especially for children. 

You enter the apartments through a cosy common room, where you can enjoy your breakfast or have a chat with the other guests. 

The Folehavegaard holiday apartments are normally rented out on a weekly basis, but you can call to inquire about shorter or longer stays. 

Folehavegaard also contains an interesting museum with objects mostly collected from the farms, which the hosts' families have owned for more than 200 years. The hosts are always happy to talk about their impressive collection.