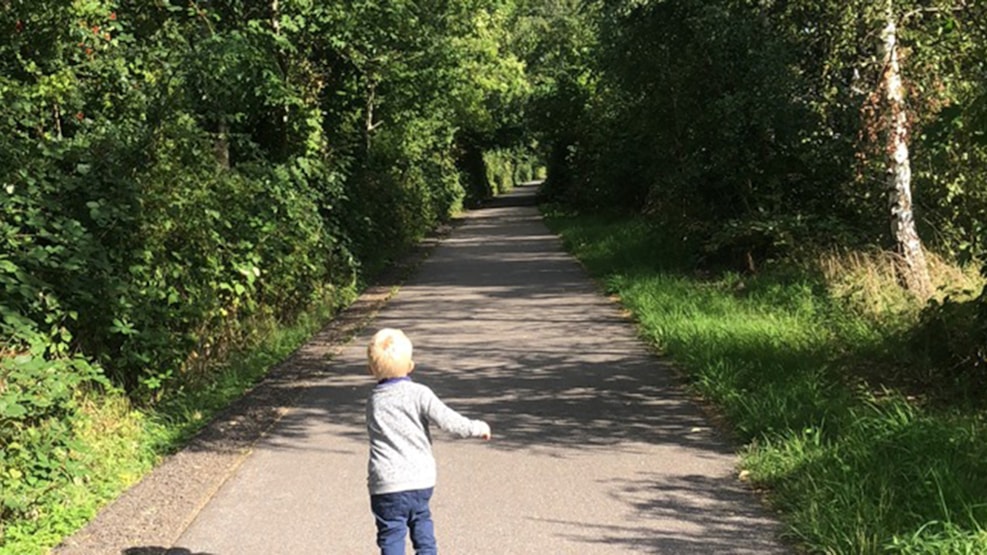 "Fodsporet" – Hiking and biking trail
A beautiful route through the South Zealand landscape
"Fodsporet" is a beautiful nature trail established on the disused railway line between Slagelse-Næstved and Dalmose-Skælskør.
On Fodsporet you can walk, run, cycle or walk the dog on a leash on a 2.5 metre-wide paved path through the stunning and varied southwest Zealand landscapes.
And if you have a horse along on your holiday, there are also two riding trails between Tjæreby-Dalmose and Hyllinge-Fodby.