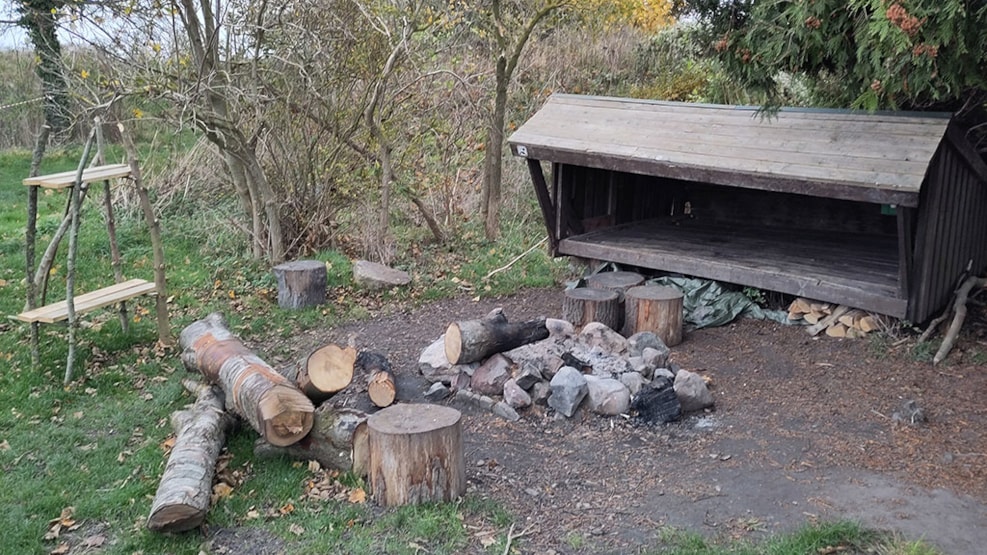 Flagbanken natural campside
Flagbanken, near Stevns Nature Centre, offers basic campsite facilities where you can spend the night for free. There is also a shelter (for 6-8 people) which can be booked via the Digital Outdoor Guide.
There is a fire pit with a barbecue grate as well as a disability-friendly bathroom and access to running water in the nearby exhibition building. Bring your own firewood. For groups, there is a group campsite behind the radar tower which also has a fire pit.
The entire area around Stevns Nature Centre is an old military area which dates back to the Cold War. The area offers many spectacular natural sights, including the migration of birds, rare plants, and peregrines.