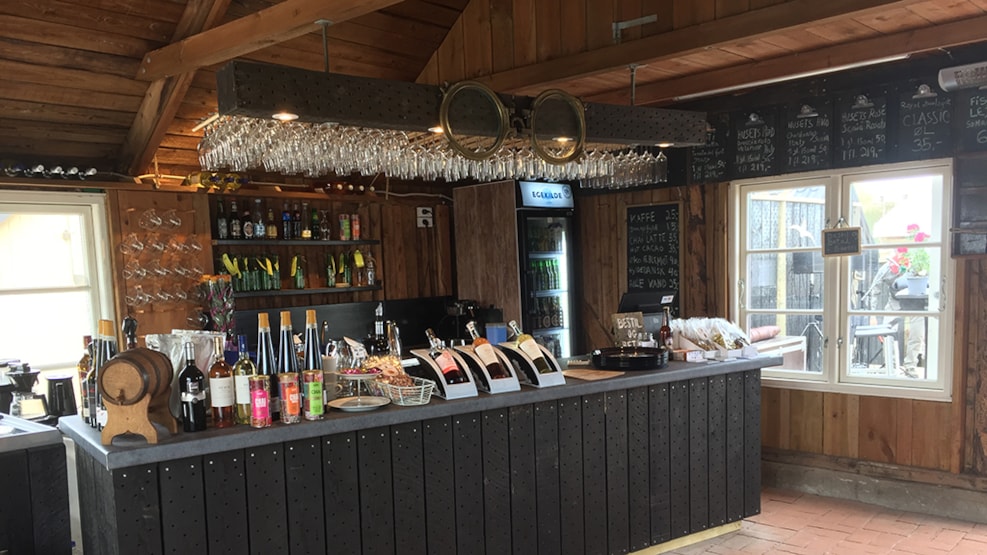 The Fishing Lodge Karrebæksminde
The café Fiskerlejet is located on the Enø side, by the canal. The place exudes warmth and atmosphere and has a beautiful view.
When you visit Fiskerlejet, you will be greeted by smiling and very service-minded staff. You can bring your own food, but beverages must be purchased; your options include good draught beer, wine and coffee. You can also bring your dog as long as it is on a leash.
Fiskerlejet in Karrebæksminde is a place where you can feel the waves created by big ships as they silently sail through the canal while you enjoy the view from the terrace. It's also a place where you can experience life on the canal: looking at the many sailboats, watching the Grasshopper-shaped bridge Græshoppebroen open and close to let boats through, and observing the rich and varied bird life.
Fiskerlejet has a unique concept: during the summer it organises various events, including live music on the terrace from a range of artists who are paid exclusively in tips from the guests.
It's a place that's definitely worth visiting!