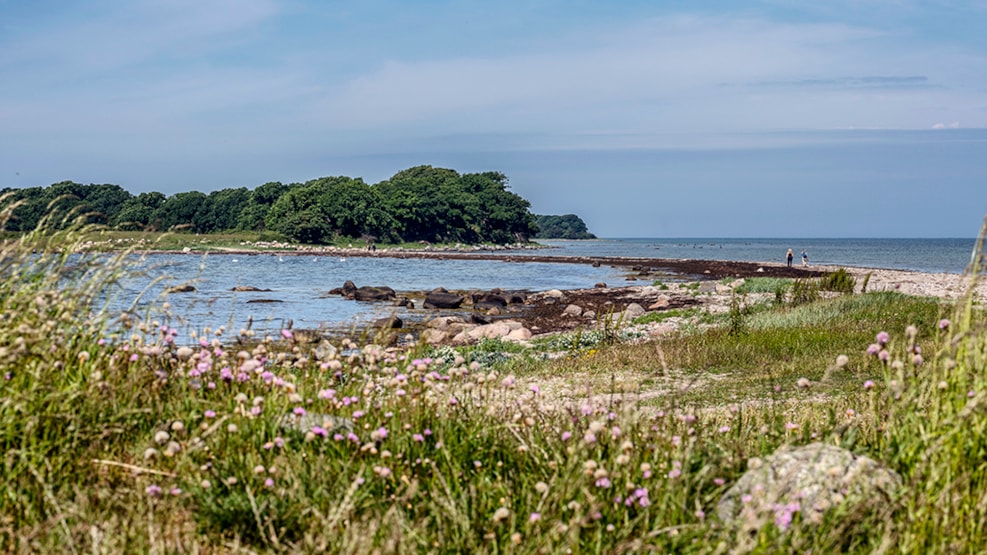 Fishing at Knudshoved Odde
Knudshoved Odde is a nice area where you can drive to Knudsskovgård and park your car. From there, there are approx. 7 km. out to the tip itself.
There can be strong current and there are several deep holes, so using waders is an advantage.
The area is totally peaceful, and is designated as an area of outstanding natural beauty and it is forbidden to spend the night.
The barrier to the parking lot is open from 8:00 - 18:00