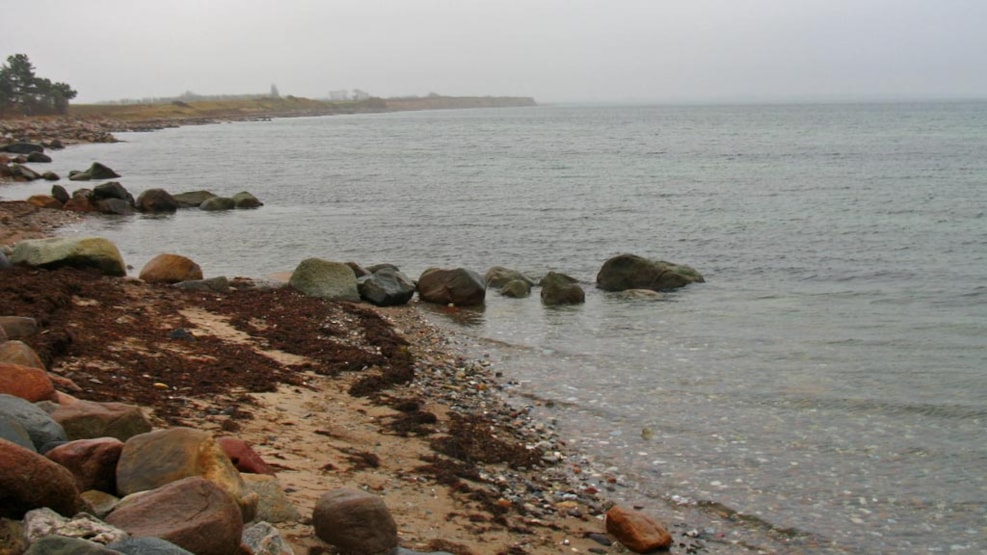 Fishing at Enø by Karrebæksminde
ENØ is a small peninsula, which faces Karrebæksminde Bay, bounded at the rear by Karrebæk Fjord. You can park by Enø Kystvej and fish north and south. Here are long coastal stretches with typical bathtubs, reefs and bladder wrack belts. This is a place with really good spring fishing and the opportunity to fish for migratory sea trout in the autumn months.
Especially the early morning fishing can be rewarding in this place. The sea trout move in over shallow water to forage, and especially in the summer months and autumn they deal with the abundant seaweed flea and shrimp deposits. They usually pull along the reefs, but in principle they can be anywhere, and therefore it is important in this place to fish actively and moving.
Throughout the ages, lots of fine fish have been caught on the site, but it is probably better known for good shoal fishing for target sea trout than for being a decidedly large fishing site.
Weak westerly winds are best on the Enø Overdrev stretch, as the water can otherwise be filled with drifting eelgrass, and then you have to be aware of the protection of the overgrazing itself from 1/4 - 15/7 due to the presence of breeding birds. Therefore, travel only down along the water's edge itself.
Latitude: 55 ° 9'38.50 "N
Length: 11 ° 40'43.06 "Ø