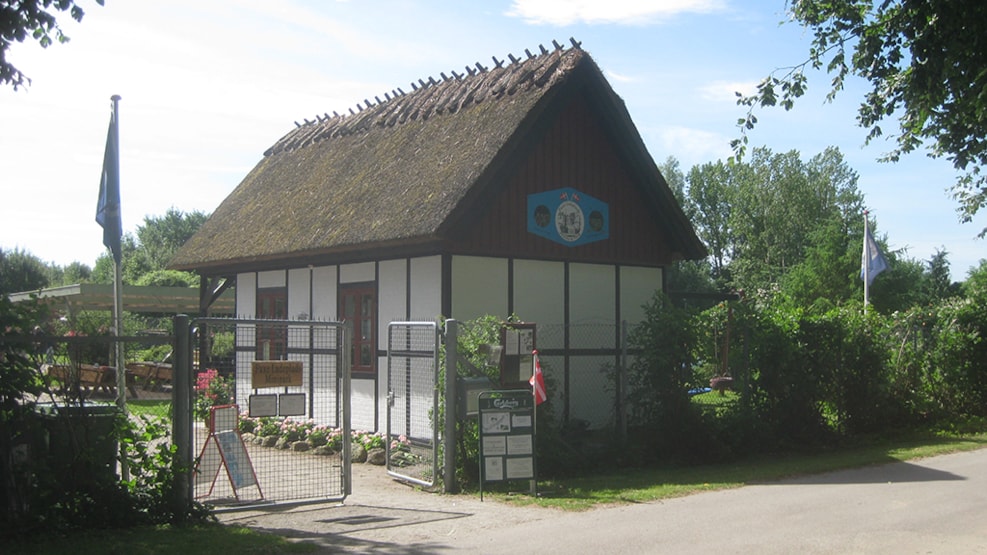 Faxe Ladeplads Mini Town & Park
In Faxe Ladeplads Miniby and Park you can enjoy the present while visiting the past.
Next to the mini golf course, "The old Faxe Ladeplads" lies at a scale of 1:10 in 1900
The houses have been accurately reproduced down to the last detail and new buildings are still being added.
Do you want to see how the houses are made, then the workshop of the mini-village is always worth a visit. 
Coffee, tea, soda and ice cream can be purchased at the park's kiosk.
You cannot pay with a credit card in the mini-city - but you can pay with a mobile payment.
History:
In 1998, a circle of former artisans got the idea to build a mini village in Faxe Ladeplads.
The idea is to recreate the city as it looked in the period 1900 - 1920 in the ratio 1:10. Faxe Ladeplads is a relatively new city, but very interesting.
Until 1863 the city consisted of approx. 20 houses on the stretch from Faxe å to Gl. Strandskov. After that, it took off when the Vemmetofte and Bregentved estates together built the harbor to handle the large shipment of lime from the lime quarry in Faxe.
In the late 1880s, housing construction took off. It was workers, artisans and traders who settled, but also tourist and bathing life made their mark on the city. Thus, the city spoke approx. 10 larger bathing hotels and boarding houses. Furthermore, companies were gone today, but fortunately some of the buildings still exist.
The association counts p.t. 110 members, of which approx. 15 work every day in the workshop. In addition to building houses, we place great emphasis on social engagement, making it a nice place for everyone.