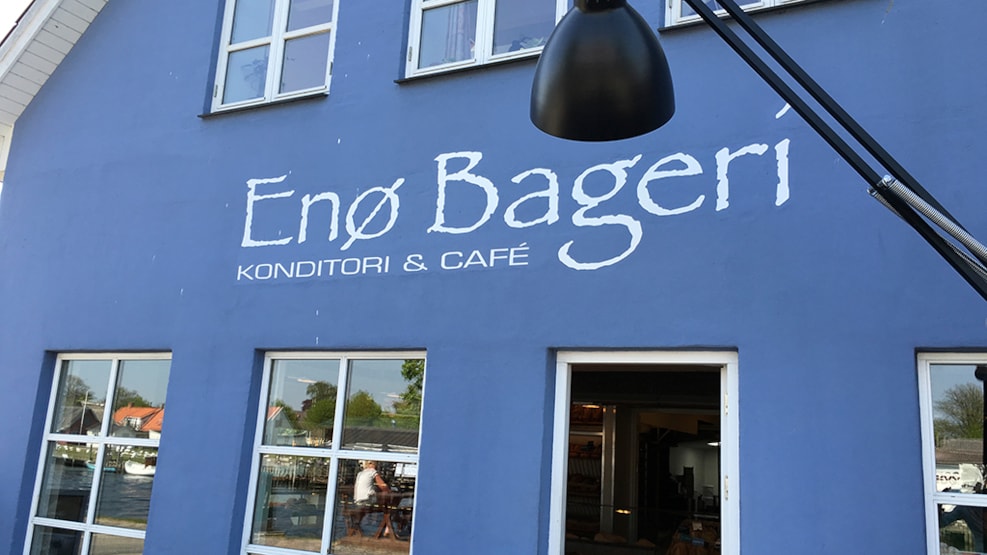 Enø Bakery & Ice cream
Enø Bakery is located in Karrebæksminde on Enø next to Karrebæksminde Canal. A nice place where you can sit inside in cozy rooms or enjoy the beautiful wooden terrace that lies right next to the canal.
Enø Bakery is known for its really good home-made ice cream, in many different flavors and for their tasty bread and cakes.
Have a cup of coffee and a piece of cake, or bring a homemade ice cream with you on your walk in Karrebæksminde