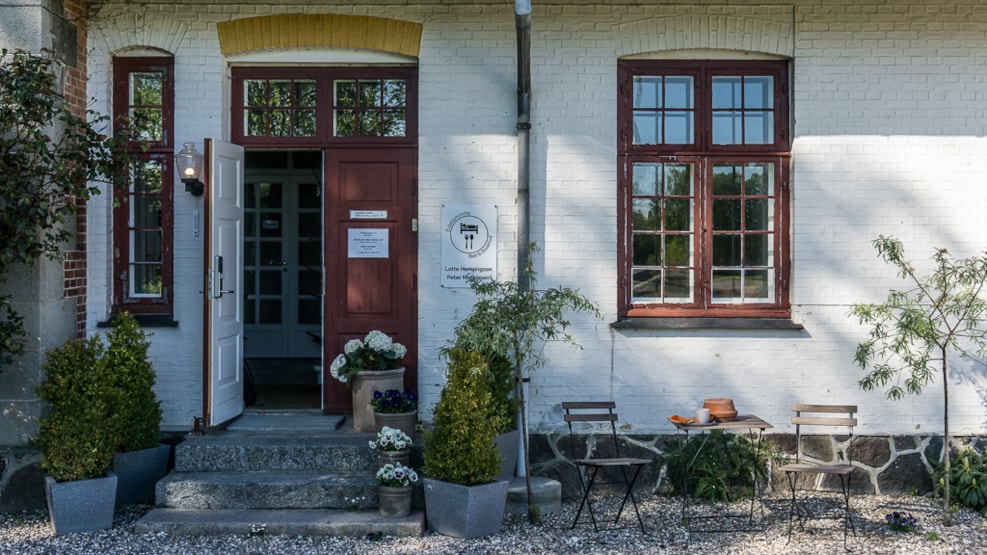 Edelsminde Bed & Breakfast
At Edelsminde Bed & Breakfast you will stay in a newly renovated, individually and tastefully decorated room, with a style that's made to relax in. There is a lovely sense of peace and quiet, so it's a great place to relax. You also have a beautiful communal sitting room with a kitchenette and TV, as well as a large meeting room if required. Outdoors, you can enjoy the huge garden and beautiful sunsets over the open countryside.  
Edelsminde Bed & Breakfast is housed in Gisselfeld Castle's old inspector's house, and is adjacent to the 40-hectare castle gardens. You will find yourselves in the middle of Zealand's most beautiful scenery, with a wealth of exciting experiences in the vicinity. Within the grounds of Gisselfeld, you can explore the plants in the orangery, go treetop climbing in Camp Adventure or go on a tour of Gisselfeld Convent. And not too far away, you can visit the idyllic restaurant in the woods, Villa Gallina, or the old Rønnede Kro.
Edelsminde Bed & Breakfast is located a few kilometres from the Southern motorway, so a trip to or from Copenhagen will take just 45 minutes.