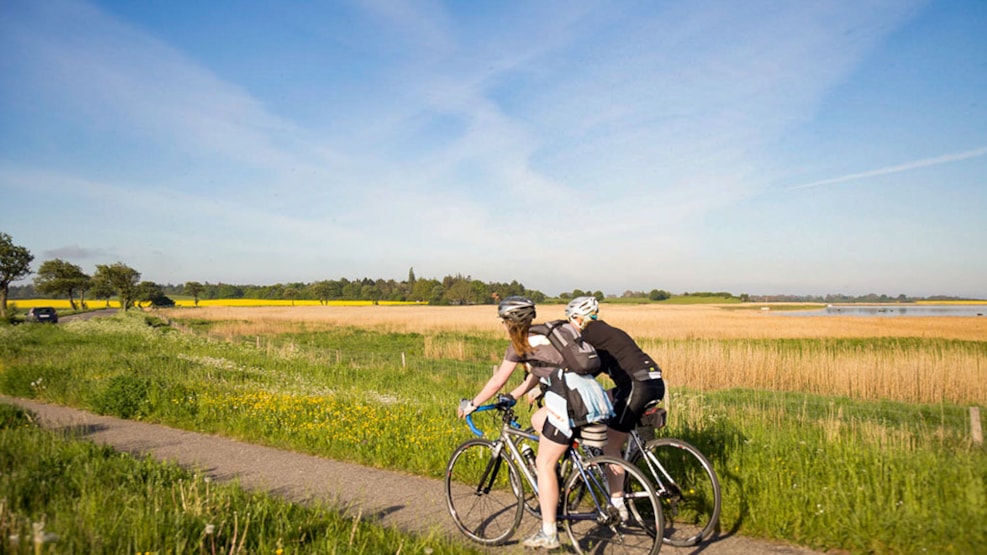 Dybsø Fjord Stejlebanke
Stejlebanke is a large nature area located on the Naestved-Vordingborg road close to Vester Egesborg. It is a dry and protected hill of approx. 8 ha. It is located on the banks of Dybsø Fjord. The top of the bank is approx. 19 meters above the fjord and gives a very breathtaking view of Dybsø itself and the entire fjord.
On Stejlebanke you can see different rare plants. Here you can, among other things, experience Gøgeurt, Nikkende cow cellar and large areas of Tjærenellike.
In addition to being a beautiful natural area, the bank also has a different history. It was formerly a place of execution, the last of the executions in 1830. The site was excavated in 1926 to investigate whether a history of the place was true. The story was that a woman was buried in the mound, but her head was put on a pole for stretching and warning. During the excavation, possible remains of stone foundations were found for the chopping block and the lower part of a steeple.
Beside Stejlebanken you can find a car park where you can enjoy the view from one of the benches or you can take a walk in the area. On the opposite side of the road is a barbecue bar where you can buy ice cream, barbecue food and something to drink.