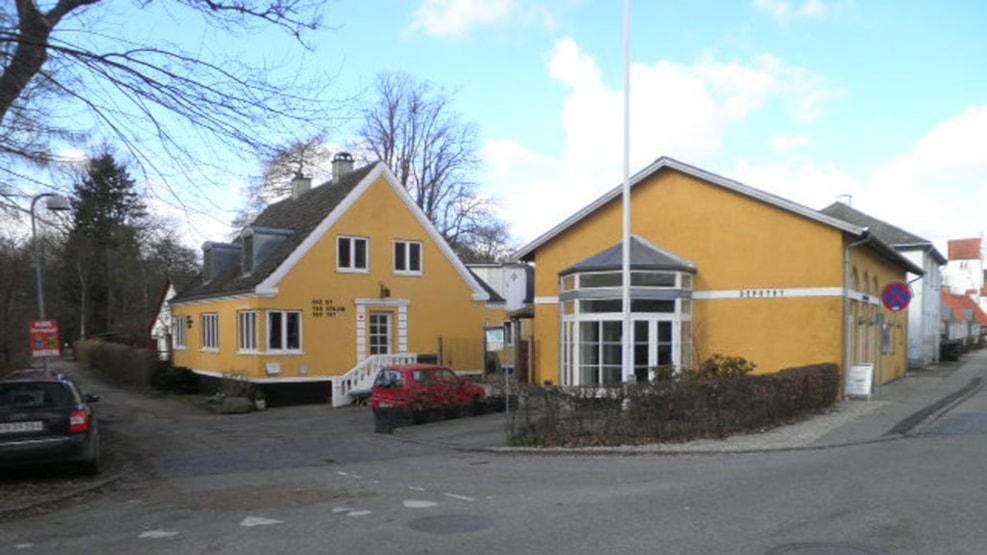 Depotet i Skelby - B&B
In the small cozy village of Skelby, located 13 km north of Næstved, you can settle down in an old beer depot, which today serves as a Bed & Breakfast and the town hall. The place is run by volunteer enthusiasts who do everything they can to make you feel at home.
The depot in Skelby - Bed & Breakfast is an ideal accommodation for you who are on a canoe trip on the Suså, as the depot is only a hundred meters away from the river. The place is also ideal for walking and cycling, as the routes Klosterruten, Munkeruten, Sjællandsleden and Susåleden are located in the neighborhood. A short walk away you can visit Gunderslevholm Estate and the two fine village churches, Gunderslev and Skelby Church.
The depot in Skelby has eight rooms with room for a total of 27 guests. There is a shared shower and toilet, a small kitchen, a cozy living room and a large living room, where changing artists exhibit their works. Outside there is a nice, enclosed and partially covered courtyard with barbecue and several tables / benches. Breakfast can be ordered at the time of booking. Otherwise you take care of breakfast yourself.
The "depot" not only offers accommodation, but it also has a party hall with room for up to 50 people. The ballroom is located in an independent building and contains two disabled toilets and a pantry with all necessary equipment. The place is ideal for parties or small corporate events, where guests also need accommodation.
It is open for accommodation and events throughout the year.