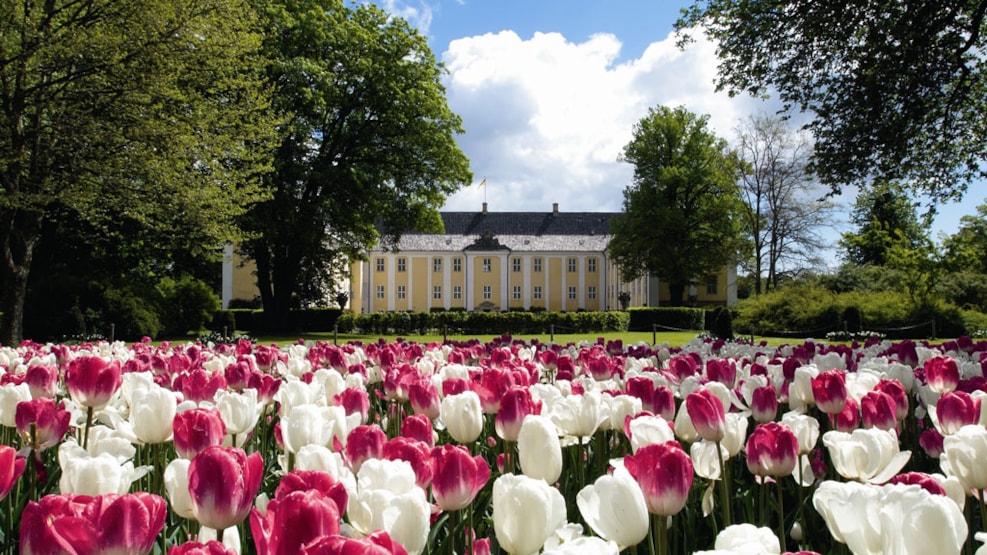 Denmarks largest Tulipfestival
Gavnø Castle Park is especially famous for its yearly exhibition of tulips, which is Denmarks largest, where a large number of leading Danish, English and Dutch breeders display their finest results within ennobling of new and old bulbs.

Every year new effects and colours are on display, so that not two seasons are alike. The floral splendour continues into the fall, as tulips and narcissus' are succeeded by summer flowers, rhodies, herbaceous borders, a large number of tuberous begonia, a long alley of linden trees, the romantic and beautiful rose garden along with a number of rare trees and plants. The rose garden represents a large number of different types of roses – historic, Danish and foreign – where the fragrance and colour is brought out beautifully.