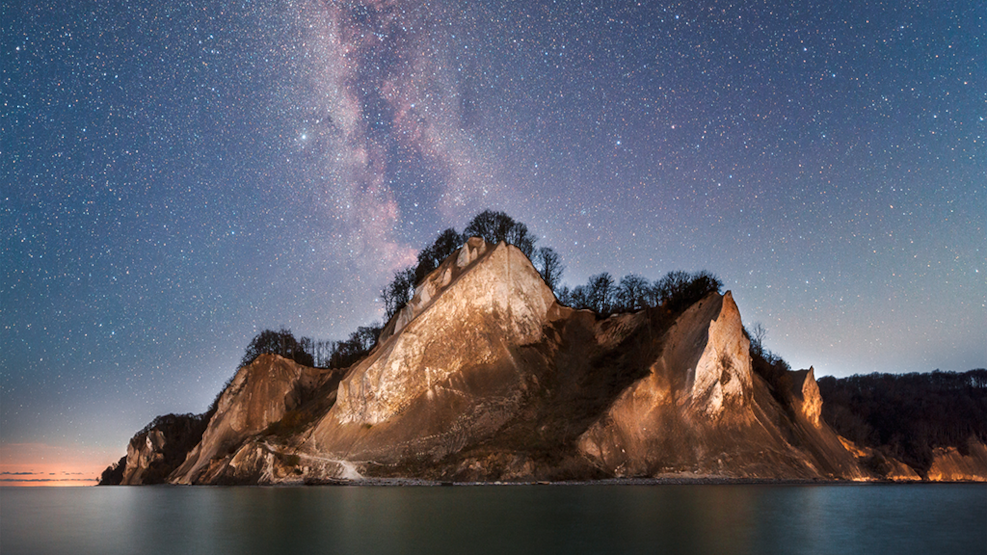 Dark Sky Møn and Nyord
Møn and Nyord have unique starry night skies with very little light pollution, which means that the sky is very dark, and it is therefore possible to see stars in their thousands.  Because the sky is unique and light pollution is so low, in 2017 Møn and Nyord were named the first Nordic Dark Sky Park and Community. A Dark Sky Park must take care to protect nighttime conditions against local light pollution to ensure the best and clearest view of the starry sky.
Dark Sky can be visited year round, though your experience will differ depending on the time of year. In the late summer you can see the Milky Way, in August you can count the shooting stars and in the autumn you will see the Andromeda galaxy, which neighbours the Milky Way. In December you can spend hours counting the many shooting stars.
On Møn and Nyord you can take a Dark Sky guide along on your tour, and you can also stay in Dark Sky-certified accommodation. It is also possible to visit the Damsholte Observatory, where you can watch the sky from sunbeds or borrow the Observatory's binoculars and telescopes. 
Guided Dark Sky tours can be found on the website