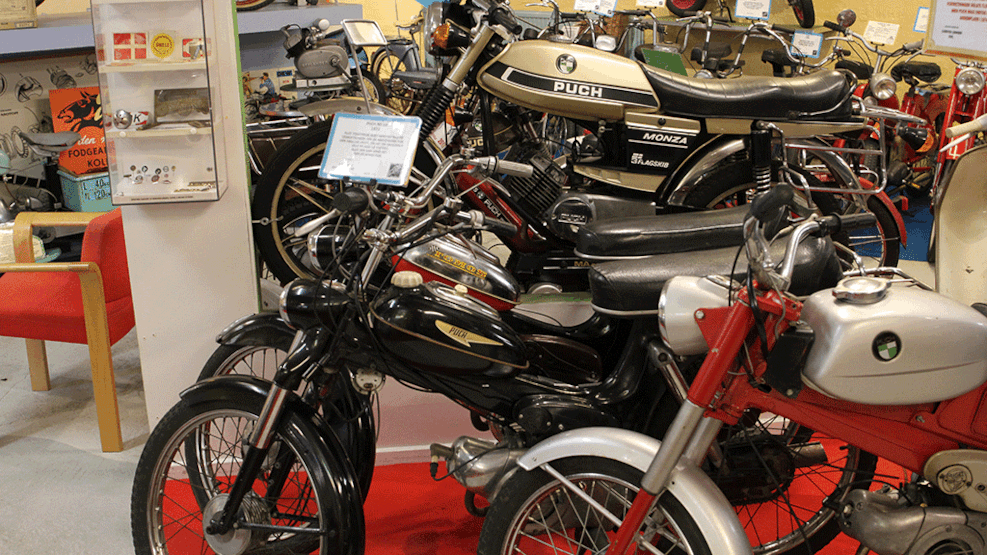 Danish Bicycle & Moped Museum
Danish Bicycle and Moped Museum is a collaboration between Dansk Bicycle Museum Friends and Sjællands Veteranknallert club. It is a museum that has the largest collection of two-wheeled vehicles in Scandinavia.
Here you can see both the bike's and the moped's history and here is the opportunity to try some of the old vehicles. For the kids there are fun bikes you can try.
It is also possible to see a collection of sewing machine and photographic and film equipment.
Outside there are a number of places where you can enjoy your food.
The museum has a handicap-friendly toilet and wheelchair user ramps everywhere.