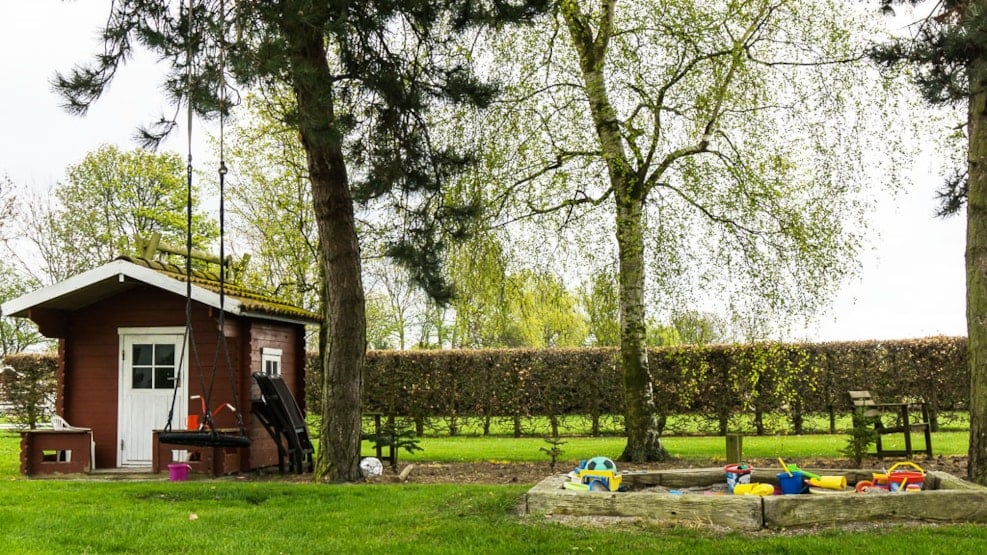 Damgården Bed & Breakfast
Damgården is situated near Rødvig på Stevns, close to the beach, the marina and good shopping. About one kilometre away is the beginning of the "Trampestien", walking trail that runs along the edge of the Stevns Klint cliffs, and passes the Cold War Museum and Højerup Old Church.
Damgården is an ideal place for families. Outdoors there are large open areas with space for playing and ball games, a sandbox, swings, a playhouse, campfire area and shelters, and indoors there is an activity room with table tennis, table football and many other games. And with its collection of goats, ducks, rabbits, chickens, cats and fallow deer, Damgården has a whole little zoo, full of cute "animals to pat".
Damgården offers four modern apartments – two of 60 m2 and two of 36 m2. All four apartments have a living room, dining area, a bedroom and a private terrace. The two large apartments have separate, fully equipped kitchens, while the two smaller ones have separate tea kitchens. 
In addition, there are four double rooms. All apartments and double rooms have a TV and a private bathroom and a toilet – and all are on the ground floor. 
In the large dining room there is a kitchen and plenty of room for a small family party or a small business gathering.