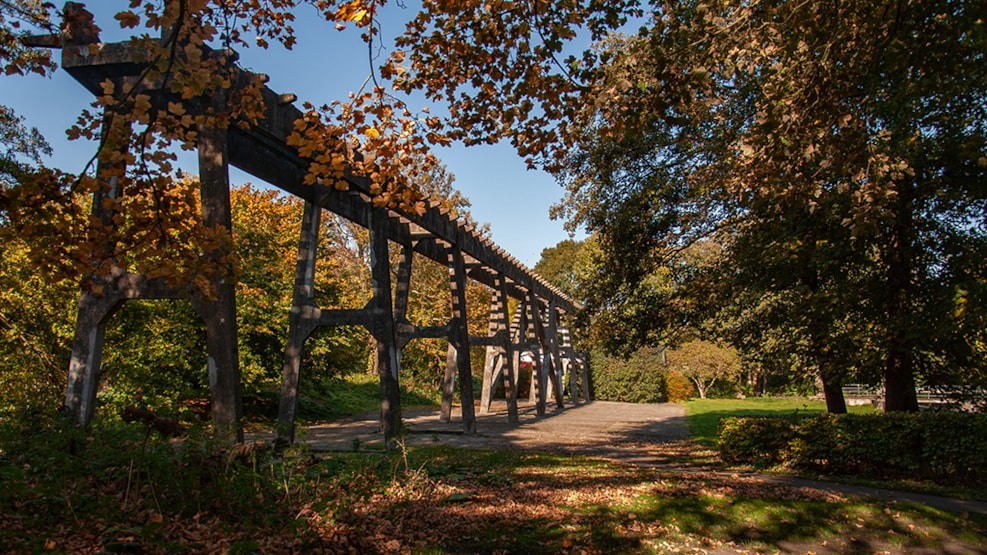 Crane Island
Kranøen is a small island located in Susåen, next to Rådmandshaven in Næstved.
The construction found on the Crane Island dates from 1913, and dates from the time when the island was used to store raw materials used at Maglemølle Papirfabrik. The paper factory was located in the buildings that today house Næstved Municipality.
When the island got materials, they came via barges drawn by ships, and were then lifted with a crane, which one can assume is how the island got its name. From there, the raw materials could then be transported to the factory via a 6 meter high construction, where small carriages ran on rails, across the water.
In 1938, they stopped storing raw materials on the Crane Island when they built a new paper mill at the port where it was easier to get to the freighters.
It is possible to visit the Crane Island via a transfer from Rådmandshaven.