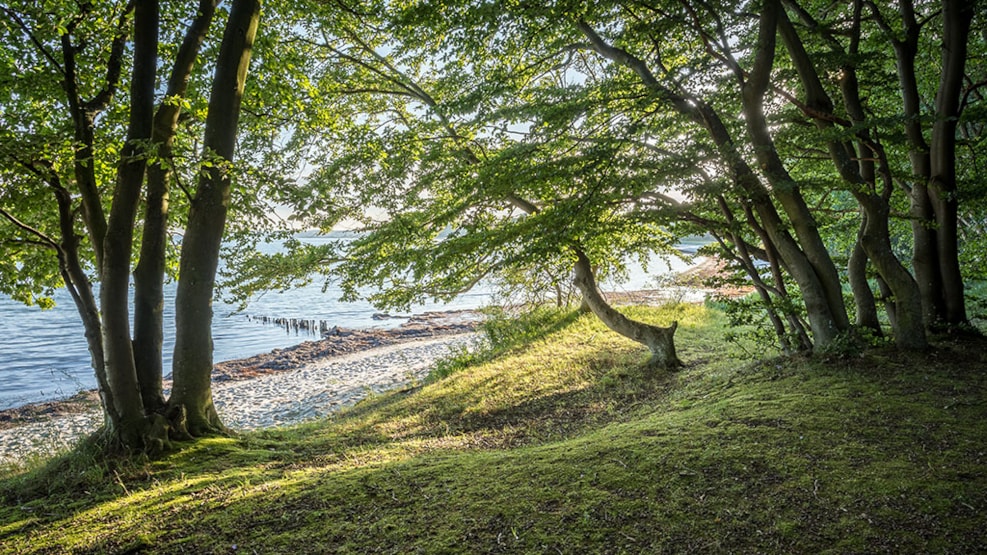 Coastal forest Siberia
Do you enjoy forest and beach, then visit Siberia in Faxe Ladeplads, where you can enjoy both, where the cozy forest flies along the shore.
Here, there is ample opportunity to climb up and down the slope or up into the many hooked trees. 
It is possible to park 200 meters east of Vemmetoftevej 10.