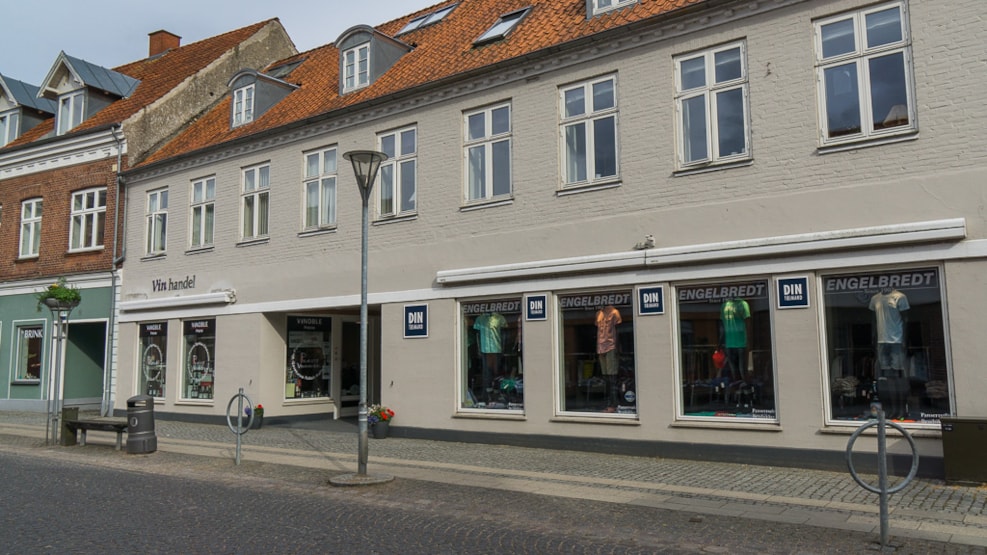 Centrum B&B, Prasto
At Centrum Bed & Breakfast in Præstø, you'll stay in the middle of the main street with restaurants, cafés, shops and the cinema on your doorstep. Præstø's cosy harbour is also close by, as is the beach.

Centrum Bed & Breakfast has one double room for rent. The room is bright and spacious and furnished with a table and two chairs, a cupboard, a small work space and two good, comfortable beds. There is a bathroom on the corridor opposite the room, and you have access to a large and peaceful terrace (although not with direct access from the room). There is a kettle, mugs and free coffee/tea in the rooms.

Breakfast can be ordered and will be served in the room or on the terrace. It will be organic where possible, and consist of coffee or tea, milk, juice, yoghurt, muesli, bread, butter, cheese, jam, meats, vegetables and fresh fruit. If you want a smaller (and cheaper) breakfast, this can also be ordered.